Ukranian entrepreneurs have had their hopes dashed after efforts to increase Paypal cover in the country failed.
A campaign backed by the NBU (National Bank of Ukraine), Deloitte Ukraine, Baker & McKenzie Ukraine, failed to convince Paypal officials to roll out the system.
Campaign leader Ilya Konigstein and NBU deputy head Vladislav Rashkovan met with Paypal representatives in Warsaw on March 2.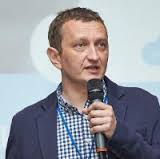 After the meeting, Konigstein commented: "The miracle did not happen. PayPal doesn't currently consider Ukraine as a promising market."
PayPal presently operates its Send program in Ukraine allowing you only to send foreign currency. This program works in 97 other countries.
The next level, called PayPal Zero, involves the possibility of crediting, placing and withdrawal of funds in foreign currency.
The higher level in addition to the above makes it possible to keep the balance on the PayPal account in the currency and transfer to the card. Called SRW (Send, Receive, Withdrawal), it is open to 41 countries.
Local Currency is the last level, provides all the above and gives you the opportunity to make payments in local currency. This runs in 21 countries.
The campaign's goals were to raise the PayPal program to SRW in Ukraine and to Local Currency in the future.
March 9 will mark a year since PayPal first arrived in Ukraine. Konigstein said: "During this year, PayPal has done absolutely nothing to get closer to our country and never responded to calls by Ukrainian society in the form of initiatives, petitions, open letters, official and private calls.
"We have done a lot, but we won't give up. Now it's a matter of principle."