The largest number of criminal offenses in 2015 was registered in the Holodnogirs'kiy area of Kharkiv, said news agency SQ.
Head of Preventive Action Management Chief of the National Police Department in the Kharkiv region Sergey Birbasov reported the following: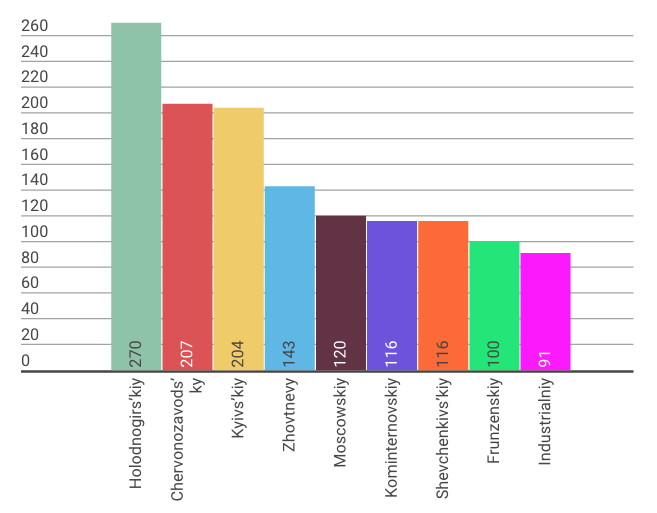 Crimes committed in public places.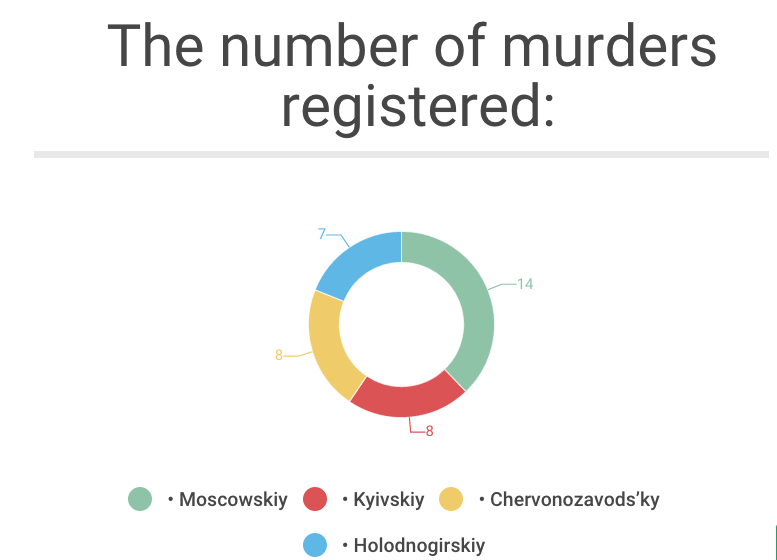 According to police, 2,249 (4,340 thousand in 2014) have been reported in 2015. Most of these were registered in Chervonozavodskiy (34%), Shevchenkivskiy (14%) and Kyivskiy (12%) areas.