A teenager has been arrested in Kharkiv attempting to damage the stela – a memorial dedicated to those killed in the terrorist act, near the Sports Palace.
On Saturday (Feb 27), police arrested an 18-year-old Donetsk citizen who was abusing the stela.
Officers found the suspect, with an as yet unidentified friend, had tried to trash the stela, but when that failed, painted the monument with marker, the press office of the Chief of the National Police Department in the Kharkiv region said.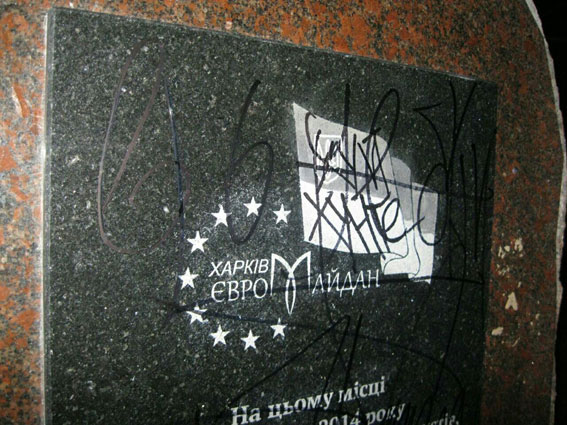 An investigation is underway to identify the second suspect.
Under the criminal code, such actions carry a jail term of up to 5 years.
Recall, on February 22 opened the monument.