Founders of the dating site "Date a programmer" have shared the code on GitHub and called on anyone who wants to revive the project.
According AIN.UA, in late 2014, an unusual dating site "Date a programmer" began. The resource was supposed to help people with the technical and humanitarian specialties to find each other.
It quickly became popular as IT-sphere workers were considered a privileged class in Ukraine (the salary in dollars = financial stability). But in September 2015 Dateprog.com closed as the creators did not meet their growth targets.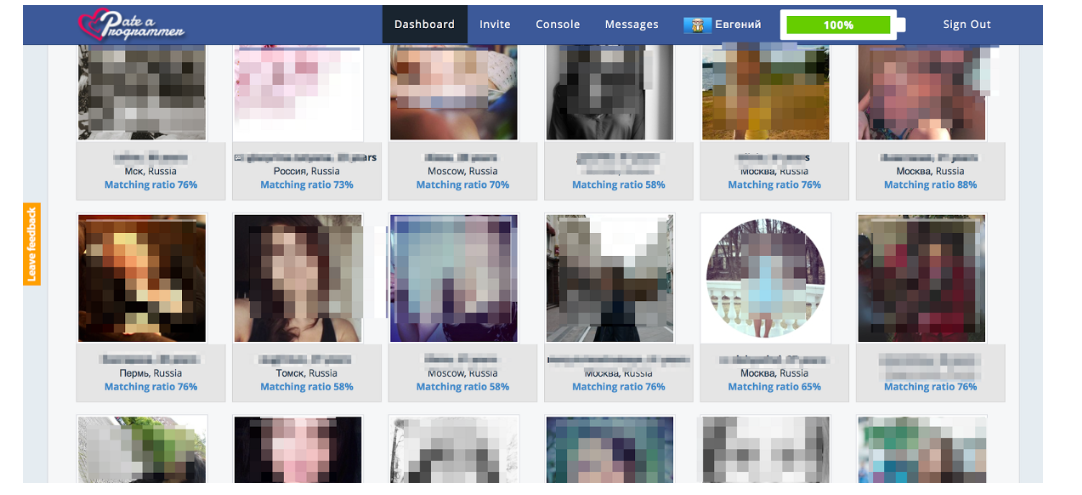 Chief Executive Officer of Dateprog.com Eugene Mironichev, who is also Kharkiv-based QA Engineer, said that in response to numerous requests, the draft code was published on GitHub so anyone can revive it or create a new dating site.
He explained: "By the way, the license allows for commercial usage. I believe most of Kharkiv's programmers are able to implement this idea. However not many people want to do it.
"My wife would not understand if I did not bring home money. It's a great idea which can become profitable within a year or longer. When planning a project like this, you cannot expect a profit earlier than in a year," commented on the possibility of creating such a resource beginner QA Engineer from Kharkov, Sergei.
Some interesting facts about the resource (results during 9 months):
9,415 registered users
2,000+ MAU (monthly active users)
168,000 messages were sent between users
Up to 20 couples per month started real life relations (according to the account deactivation survey)
1 couple confirmed they had married in September 2015 (they told us)
15+ programming courses were created by users (authors)
1,200 times in total these courses were completed by online dating users
You can find more about why the dating service "Date a programmer" was shut down here.
We also recommend to read other articles about startups.