A monument has been erected in memory of those killed in a suicide attack near the Sports Palace in 2015.
On February 22 the monument has been erected, according to the City Council press service. The red granite memorial was installed near the site of the explosion on the initiative of volunteers.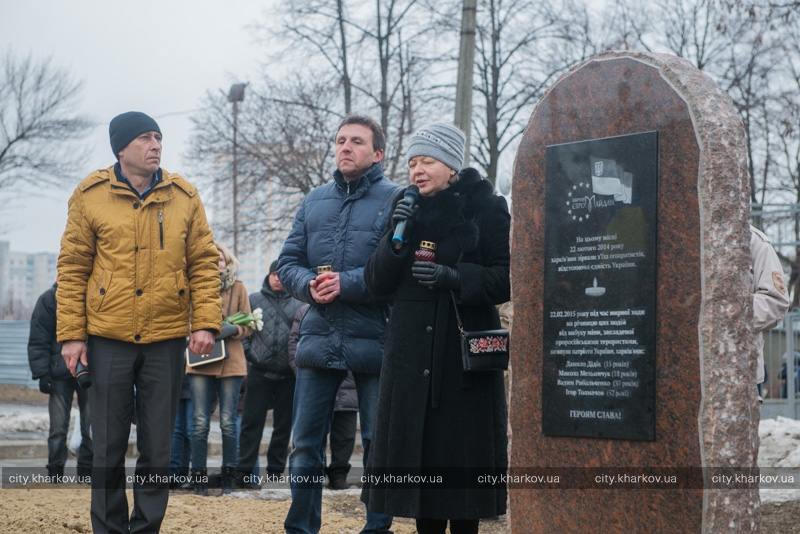 During the opening, about 200 people held a rally dedicated to the dead, honoring their memory with a minute's silence.
The event was attended by Deputy Chairman of the Kharkiv Regional State Administration Mikhail Chernyak, ex-governor Igor Baluta, Kharkiv Euromaidan activists, representatives of the Union Veterans of ATO, association volunteers "Volia", and representatives of public organizations, volunteers and victims' relatives.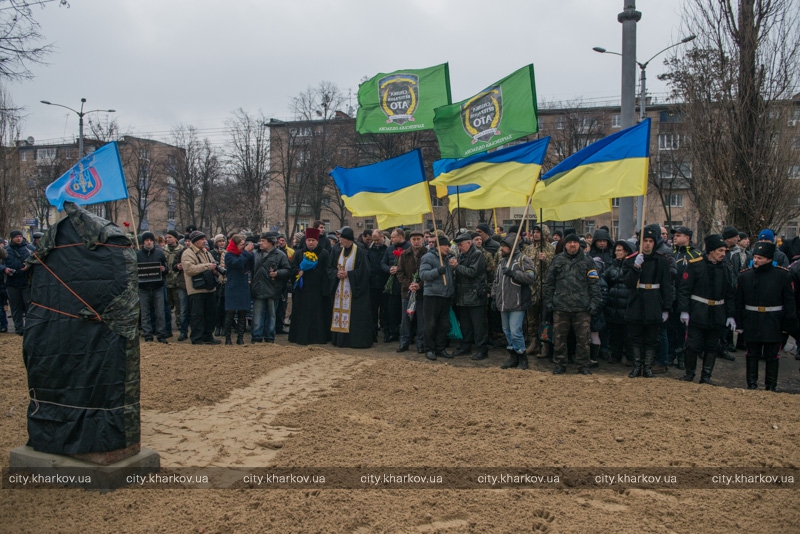 On February 22, 2015 during a procession in honor of the anniversary of the Euromaidan events near the Sports Palace an explosive device detonated, killing four people and injuring nine. The Prosecutor's Office said the incident was a terrorist act.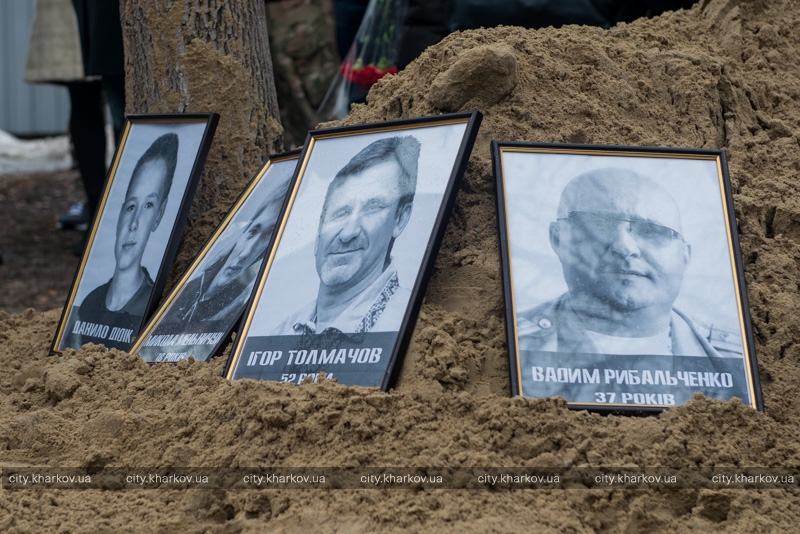 In April 2015 the case was transferred to the court. As Kharkiv region prosecutor Yuri Danilchenko said, according to media group "Obektiv", the Court examined eight of the sixteen volumes of materials of criminal proceedings.
"All victims and witnesses have testified. The performers of terrorist attack were detained, but the organizer is not yet found."