On February 14 near the Monument of Lovers 226 men picked their girlfriends up simultaneously.
The event was attended by 226 couples aged from 16 to 43 years old. To achieve the record men had to pick their girlfriends up for at least 30 seconds, and all the couples dealt successfully with this task. The new achievement of Kharkivens recorded the representative of Record Book Lana Vetrova. It is enlisted in the Register of Records of Ukraine.
Then started a competition for the most enduring couple. The winner became a student of the National University of Civil Protection who was holding in the hands his beloved for 37 minutes and 5 seconds. The couple received a certificate for the restaurant on 1000 UAH and gifts from the partners of the event. Two more couples who took the 2nd and 3rd places, and several couples who came close to winning received prizes.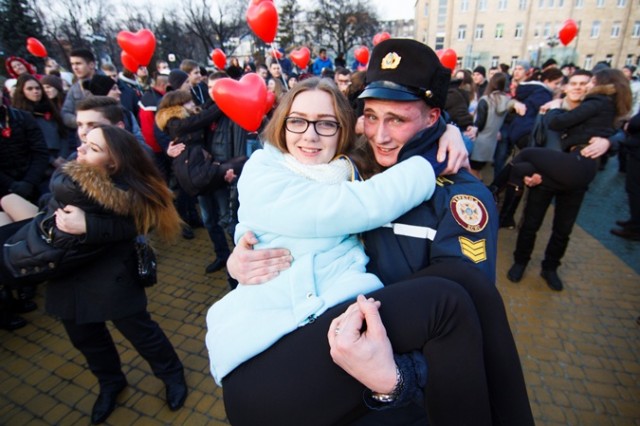 "I feel some kind of pride. It may be a tiny contribution but the realization that I took part in making the record make me happy," said Tatiana.
The organizers have promised that such action would be regular in Kharkiv.