The journalists of "Kharkovskie izvestiya"/ "Kharkiv news" participated in a joint raid together with Department of territorial control on the identification of unauthorized construction on illegally occupied land on February 10. During the raid the electronic news-gathering (ENG) crew was attacked.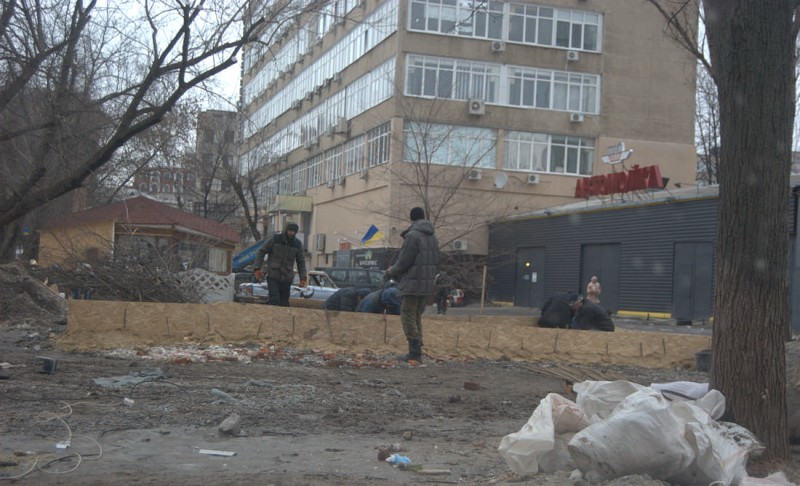 As wrote the press service of the City Council, on the Serpovaya street 4 where is located the cafe "for friends" of Valentin Bystrychenko, began another his illegal construction. The journalists went there to film the process of building.
"Several representatives of "Gromadska varta"/ "Civic guard" first didn't let the recording, provoked a conflict and then attacked the ENG crew. As a result, the operator was suffered. In addition, one of the representatives of the "Gromadska varta" stubbed out his cigarette on the journalist's hand. All the while, the police idly viewed the happenings," reported the press service of the City Council, asking the police to open a criminal case on this fact.
Valentin Bystrichenko (leader of "Gromadska varta") refused to comment this incident, he said only the phrase "this is nonsense".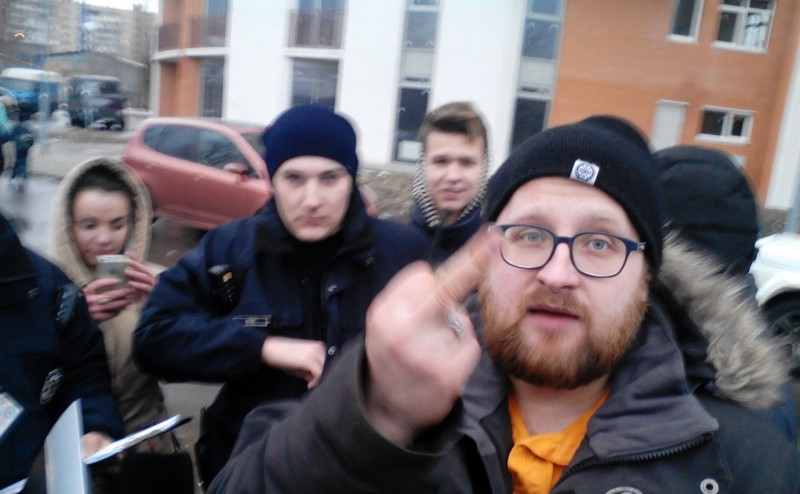 "The fact of the incident listed on the Unified Register of criminal proceedings for the prequalification of Article 171 (obstruction of the lawful professional activities of journalists) of the Criminal Code of Ukraine," said the press service of the police.
"Kharkiv News" reported that their driver-operator Stanislav Kolotilov is now in the 4th hospital with a concussion and numerous bruises.
At present, the situation is completely resolved by police officers. The law enforcement officers carried out the necessary investigations, interviewed all participants of the event.
Now the pre-trial investigation is continuing. It is on the personal control of the direction of the Chief Department of the National Police in the Kharkiv region.