Ukrainian coworking centers started a joint project CoWorking Friendly. Residents of creative spaces can get free workplace during their stay in the city, where there is a partner coworking. The initiator of the project was "Chasopys" Kyiv workspace, reported AIN.UA.
The administrator of "Chasopys" Ksenia Mishalova explains: "The purpose of the Ukrainian network is to combine the active co-worker into a unified community, making their lives easier while traveling".
All residents of network become participants of the CoWorking Friendly program. If you bought a month subscription in your coworking space, you can use the services of any coworking from the list once a quarter. For this you only need to warn the administrator of the hub, where you bought the subscription, and you will get booked a place in the partner institution.
Any coworking space in Ukraine and CIS can join the initiative. Now CoWorking Friendly includes 10 Ukrainian spaces:
"Chasopys" (Kyiv)
"Spalah" (Dnipropetrovsk and Kharkiv),
"Impact Hub" and "Terminal 42" (Odessa)
"GODO", "CoMMuna", "Startup Depot" and "Betaplace Coworking" (Lviv),
"I coworking hub" (Dnepropetrovsk),
"Evolution" (Ternopil).
The initiative also joined "Imaguru" from Minsk.
CoWorking Friendly is modeled as the global network Coworking Visa, which consists of seven Ukrainian spaces, among which: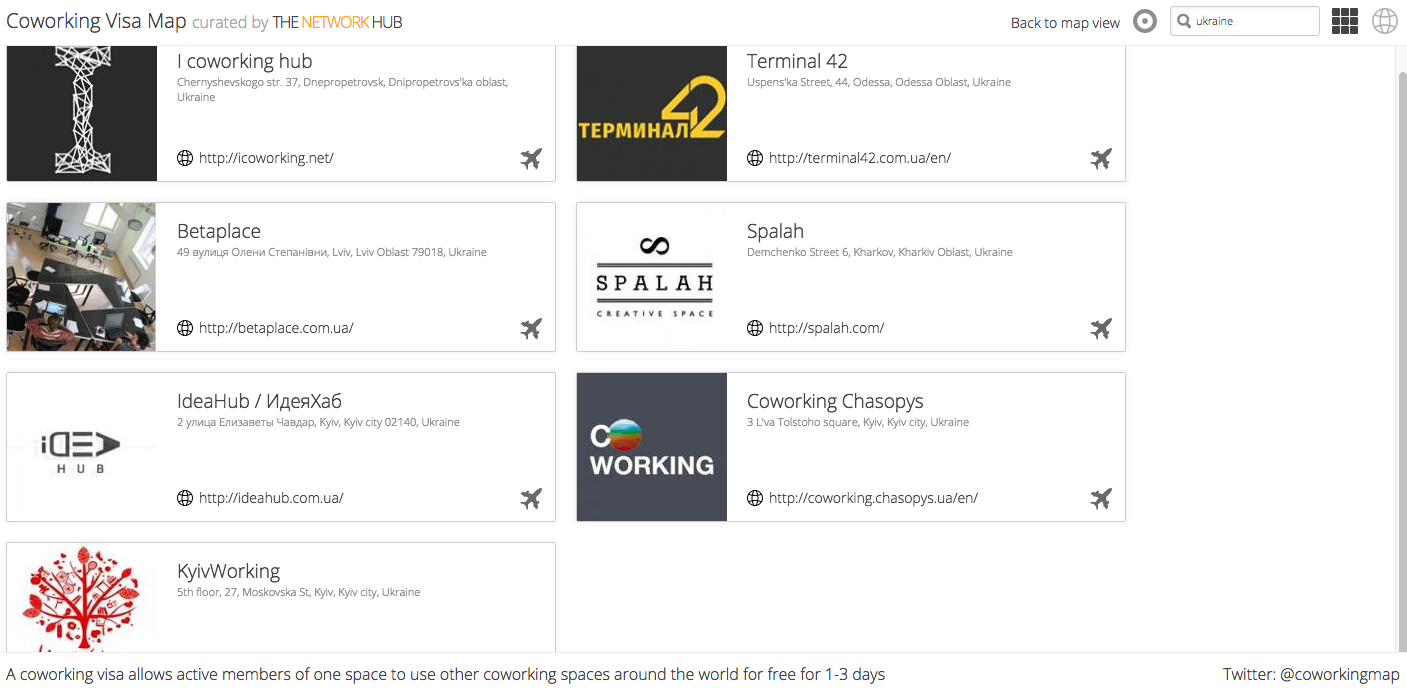 Feel free to check our recent posts on topics: In Kharkiv is launched renewed coworking space "New Place" and Educational Hub Spalah is nominated in the category Best Startup of the year.