Rector of Kharkiv National University of Internal Affairs, police colonel Valery Sokurenko met with students, training on patrol police courses for the cities of Severodonetsk and Lysychansk. This was reported on the official university's group in Vkontakte.
Rector noted that training program is very informative, the students need to be diligent and persistent, and most importantly – to be patriots of their state.
"A set of candidates for the new patrol police is 158 persons. Anyone who expressed a desire to live at the place of training was provided with accommodation in a dormitory of the University", the report says.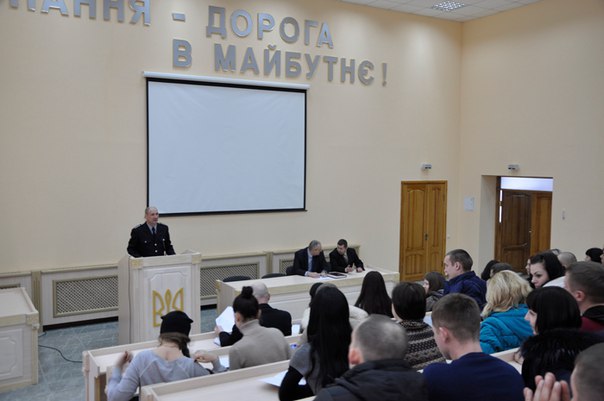 We also recommend to read other articles: Kharkivens may complain online about the work of the new police and Changes in the new police: what awaits Kharkiv.