On January 30-31 in Kharkiv were held qualifying rounds for the European championship in break dance. It was raffled off two tickets among professionals and among children under the age of 14 years.
During the qualifying rounds also was held birthday celebration of break dancing center in Kharkiv. Adults and young fans of the break dancing came to see and cheer on their idols.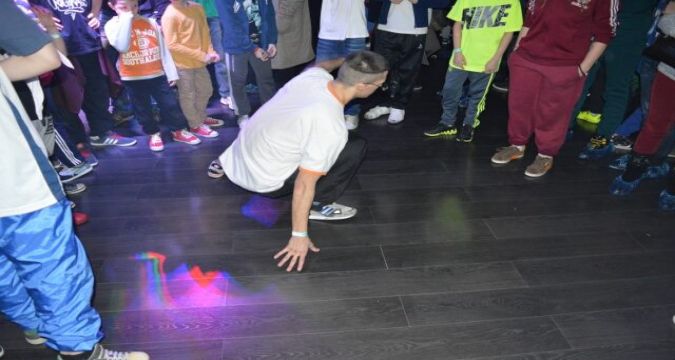 On the first day of the qualifying rounds there were more than 300 participants. Serious struggle was for the tour in France and Poland. As it was expected, won the strongest whose artistry and mastership, accuracy and filigreed precision in movements were beyond any doubts. The lucky ones, who qualified, became: Raptor (Lviv), Dream Team (Belaya Tserkov) among children and Tip Tip (Donetsk), Toolskit (Donetsk) among adults. Soon, these dancers will show their art at prestigious international competitions which will be held in Marseille and Warsaw.
In addition, during the qualifying rounds were held workshops on break dance and culture associated with the youth. Young dancers were able to gain invaluable experience of participation in the competition and learn from senior colleagues, executing break dance professionally.