The Head of Kyiv City State Administration Vitaliy Klitschko on January 30 was walking in the Kharkiv park in the company of the mayor of Kharkiv Gennady Kernes. The odious oligarch Pavel Fuchs has also been seen in this company.
Two mayors were noticed in the Maxim Gorky Central Park for Culture and Recreation where they were walking. The politicians gladly made selfie with anybody who wanted to. The photos were quickly spread in the Internet.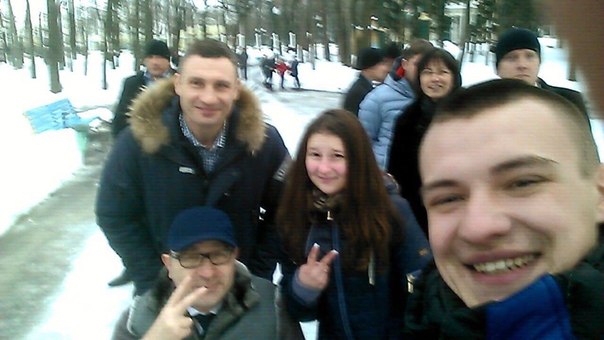 About this event also informed the People's Deputy Oleg Lyashko on his page on the social network.
The MP not only told about a walk of Klitschko and Kernes but also put their joint photo. And this "tandem" has induced an extremely negative reaction of Lyashko. The users of social networks reacted to this event and actively began to comment the photo.
It should be noted that there was no official information about the visit of the mayor of Kyiv Vitaliy Klitschko to Kharkiv.