January 28, everyone can see where the renovation works by the Public Enterprise "Harkivvodokanal." This became possible due to the special map on the official website of the company.
Kharkivens can check any address to find out if any works are conducted there.
Harkivvodokanal informs that after the application for the repairment it enters the urban information dispatch service "15-62" or the call center of PE "Harkivvodokanal" and it automatically appears to the map. This means that the application is accepted for execution.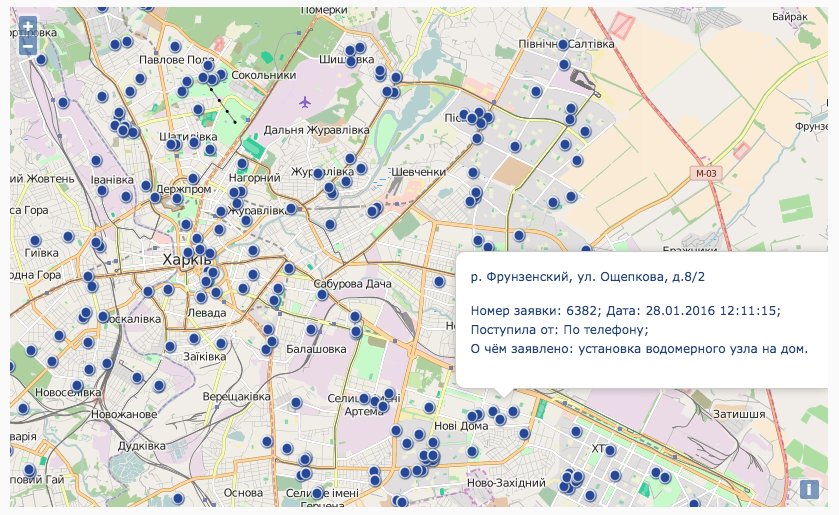 Recall, Director of the PE "Harkivvodokanal" Taras Gruschak said that since the beginning of 2016 the meter calibration of cold water will be free of charge (informs the account of PE "Harkivvodokanal").