January 20, employees of Kharkiv network of boutiques "Symbol" came to the picket near the shops of the brand. They are protest as they have no opportunity to get to work because of the searches.
More than fifty people came out with placards "No tyranny" and "Give the job." People chanted slogans near the boutiques on Sumskaya Street.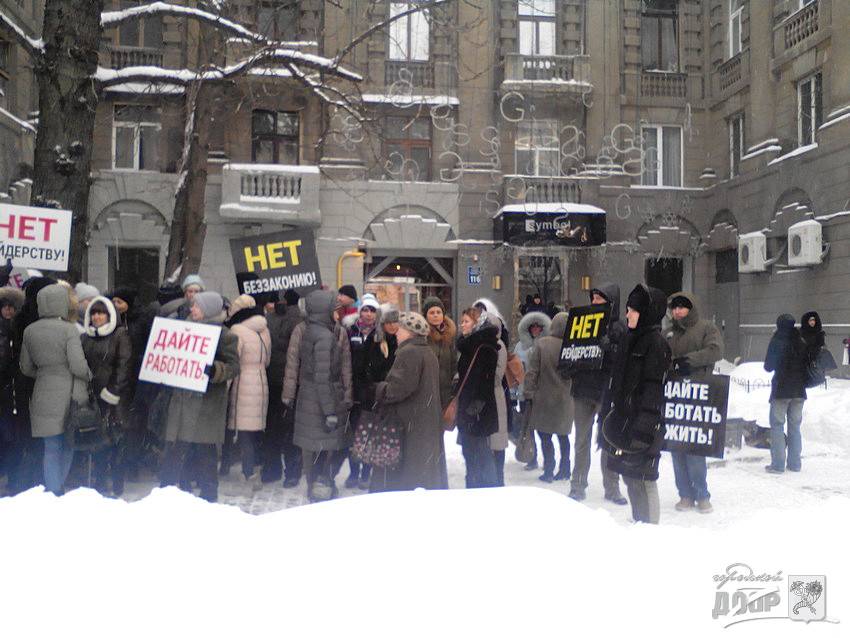 Armed law enforcers did not allow tenants and their lawyers to enter the shop buildings. When the finally staff entered the stores, all the goods were already formed into bags and sealed.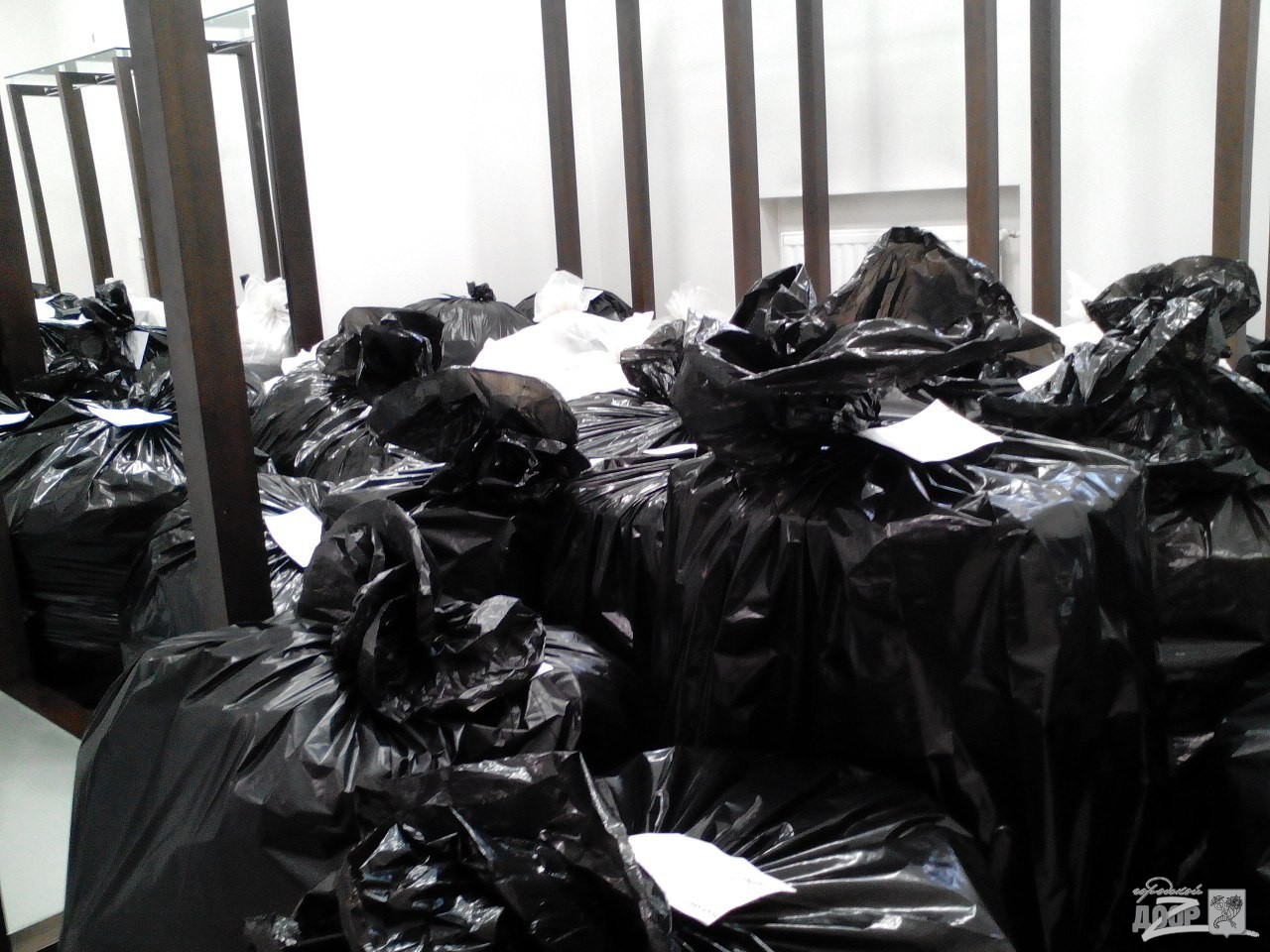 The same day, a fight ensued between the gunmen and store employees. Two people were injured by armed security forces. Emergency assistance was provided to the victims.
Recall, the staff of the Main Investigation Department of the National Police carried out investigations at stores "Symbol" (9 brand clothing stores in Kharkiv), as well as in Odessa, Kiev and Dnepropetrovsk. Simultaneous capture of stores in different cities occurred on January 15th. A search warrant was issued by the Pechersk District Court of Kiev. Criminal proceedings started earlier under article 205 ("a fictitious enterprise") and article 212 ("tax evasion") of the Criminal Code of Ukraine were.
Lawyers of the tenants note that the case of tax evasion in the amount of 1.5 million UAH was opened in 2014, but the court dismissed the case because there was no crime. In addition, all the stores are rented by different separate private business owners, who do not have any relations to the brand owner.