On January 21st, the celebrations of the All-Ukrainian patriotic campaign "Heroes do not die. To Heroes of glory!" were held at the international airport "Kharkiv". The press center of the airport reported about this.
The event was dedicated to the anniversary of the events of 19-20 January 2015.  More than 50 of soldiers-"cyborgs" defending Donetsk airport died heroically during those days.
After a short meeting-requiem for Heroes of Ukraine, the Military Orchestra of Kharkiv Air Force University named after Kozhedub and the National Academy of the National Guard of Ukraine performed at the airport. At the end of the action military sung "prayer for Ukraine."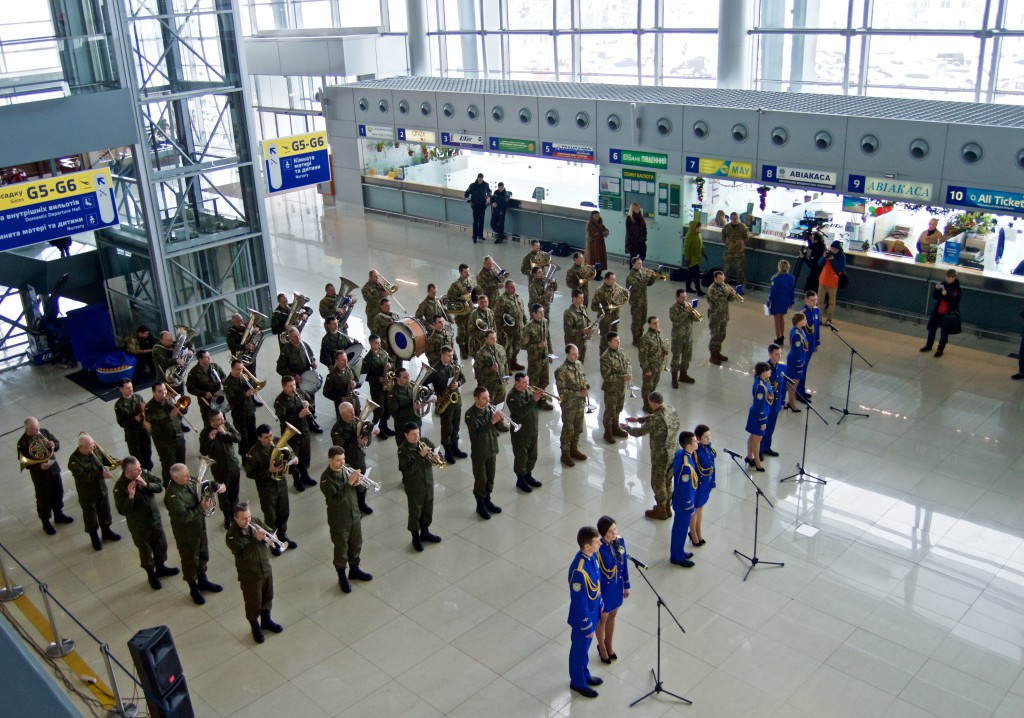 Similar actions took place in the airports of major cities in Ukraine.
Recall, the battle for the strategically important object, Donetsk Airport, between the Ukrainian military and the terrorists began on May 26, 2014, and lasted 242 days. For the extreme resistance Ukrainian fighters received the name "cyborgs." January 21, 2015, the military were forced to leave the destroyed buildings of old and new terminals.