January 18, The Third Anti-Corruption Forum was held in Kharkiv. More than 2 thousand people gathered at the event, which was held in the exhibition center "Radmir".
Musicians opened Forum by the rock version of the national anthem of Ukraine. The governor of the Odessa region Mikheil Saakashvili criticized Ukrainian officials and politicians. "We need to fully update the officials by smart and decent people, infusing new blood into the hopelessly "sick organism," said Saakashvili.
Within two hours MPs Sergei Leshchenko, Mustafa Nayyem, Svetlana Zalishchuk, Viktor Chumak, Alyona Shkrum, Russian businessman Yevgeny Chichvarkin together with other politicians and representatives of non-governmental organizations made presentations at the forum.
After a set of presentations the speakers established a new movement "Rukh za ochishchenya/"Purifying movement." This is a broad public coalition aimed to fight corruption. Singer Ruslana named the goals of the new movement. According to the manifesto, the anticorruption movement in Ukraine aimed to replace the imperfect legislation. Its representatives plan to prepare a package of laws to improve the economic situation. "These initiatives are in need of public support. That is why we go to the regional round," said the leader of "Democratic Alliance" and one of the organizers of the anti-corruption forum Vasil Gatsko.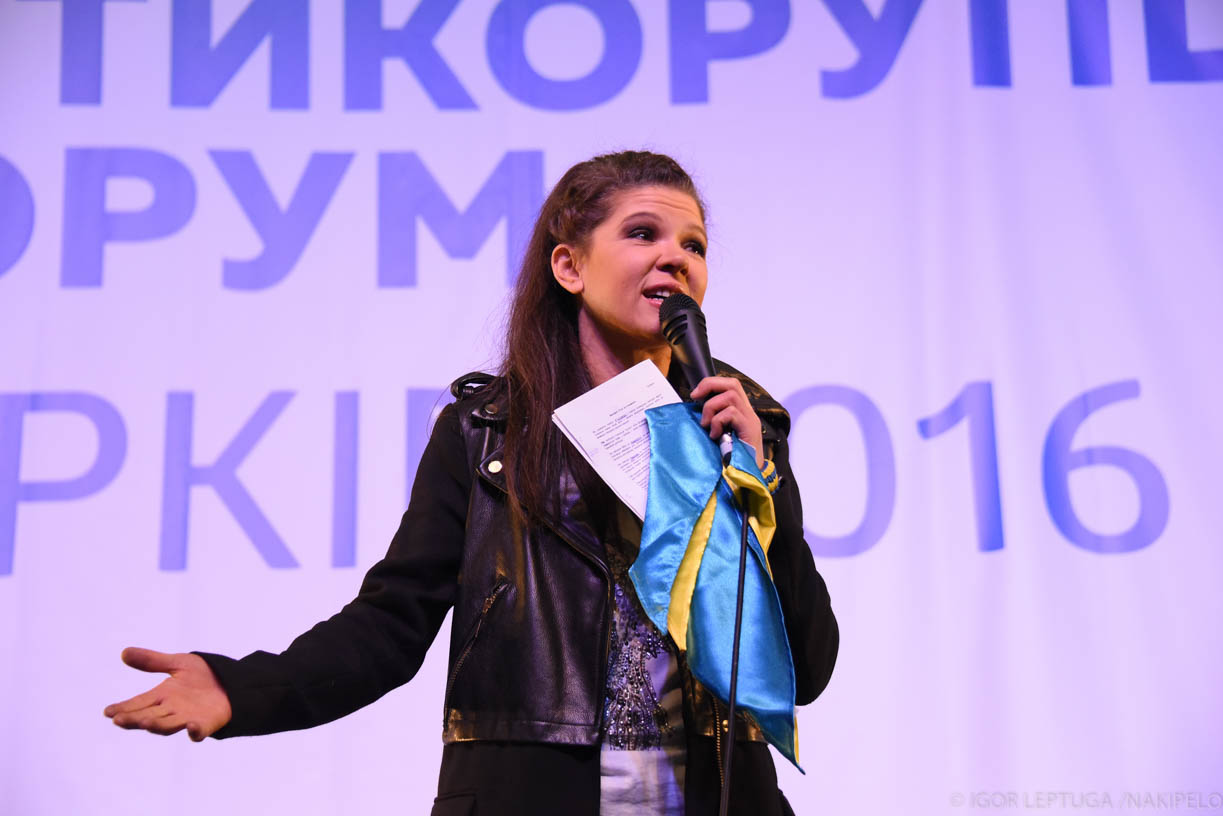 At the section of Anticorruption Forum, dedicated to Kharkiv, Igor Chernyak, Dmitry Bulakh (Kharkiv Anti-Corruption Center) and Nadezhda Savinskaya ("Democratic Alliance") delivered a speech. covered issues of bribery in public organizations of Kharkiv region. They covered issues of bribery in public organizations of Kharkiv region. Among the ways to eliminate corruption schemes voiced the idea of e-government.
"We want to achieve in order to Kharkiv became one of the centers of the fight against corruption," said the founder of a public platform "Nova Kraina" Valerii Pekar.