National Bank of Ukraine (NBU) will issue updated banknotes of 500 UAH of sample 2015 with advanced protection system from April 11, 2016, informed the press service of the NBU.
As it was noticed, the new 500-hryvnia banknotes are adopted in order to improve the organization and circulation of cash within the planned release in 2016 to replace worn, damaged and withdrawn from circulation banknotes.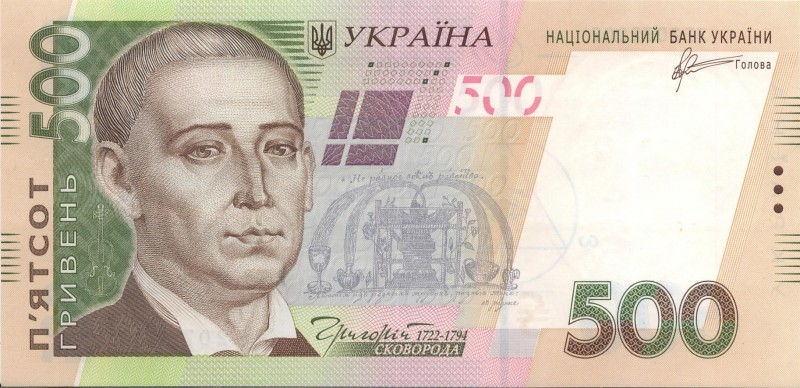 It was also reported that the new banknote of 500 UAH of sample 2015 is legal means of payment in the territory of Ukraine and must be obligatory accepted at its face value by all private and legal persons without any restrictions.
The NBU said that banknotes of 500 UAH of sample 2006 and 2015 will be in circulation simultaneously. Therefore, after the issuance of banknotes 500 UAH of sample 2015 Ukrainians don't need to exchange the banknotes of sample 2006 for new.
The National Bank reminded that the renewal of the nominal series of sample banknotes of 2003-2007 began in 2012 and is carrying out in accordance with the requirements of Article 34 and 35 of the Law "On the National Bank of Ukraine" and the Strategic Program on improvement of the organization of cash circulation in Ukraine for 2013-2018.
Recall that the update of the previous series of banknotes of the national currency began with the banknote of 100 UAH of sample 2014 which was adopted on March 9 this year. The new 100-hryvnia banknote is adopted into circulation on par with the old one.