Chairman of the Kharkiv Regional State Administration Igor Rainin, asked the Ambassador of Georgia to Ukraine Mikheil Ukleba, to consider the opening of the Georgian consulate in Kharkiv. This issue was discussed on November 26, during the meeting of official parties.
During the meeting, Governor of Kharkiv expressed his opinion: "We believe that the opening of the Honorary Consulate of Georgia in Kharkiv will certainly have a positive impact on the development of relations in the economic sphere and in the sphere of tourism. We ask you to consider the possibility."
The Ambassador noted that the proposal is an actual one. He assured that it will be considered thoroughly. One of the promising areas of cooperation, in terms of the ambassador, is a pilgrim tourism. "Our countries have a rich history and we should use these opportunities," said the ambassador. He also stressed that Ukraine is important for Georgia as a trade and economic partner, at the end of the year the trade turnover between the countries will be half a billion dollars.
In conclusion, the Ambassador Extraordinary and Plenipotentiary of Georgia to Ukraine, made a record in the book of honorable guests of the Kharkiv region. Mikheil Ukleba wished the region peace, prosperity and a bright European future.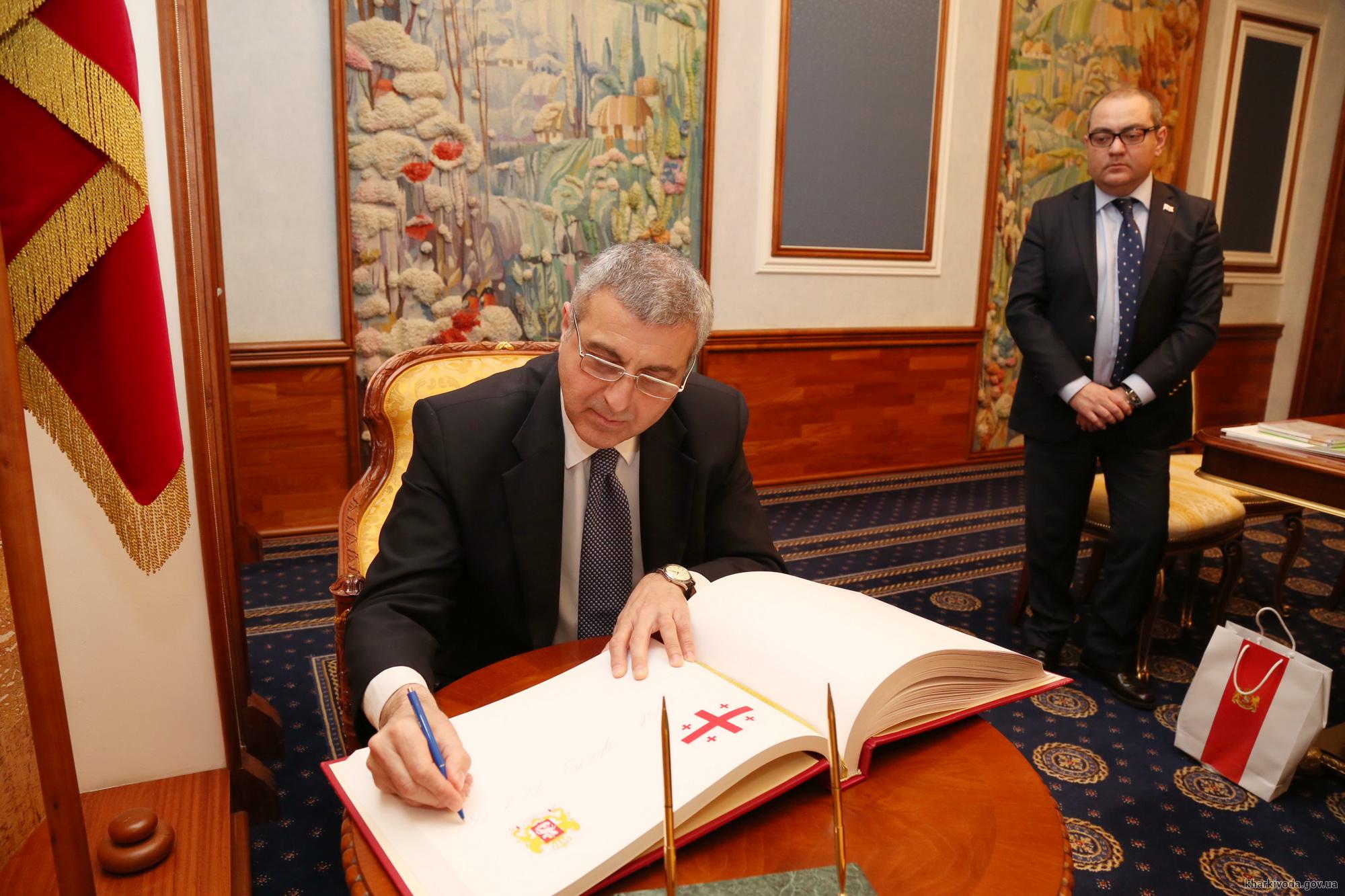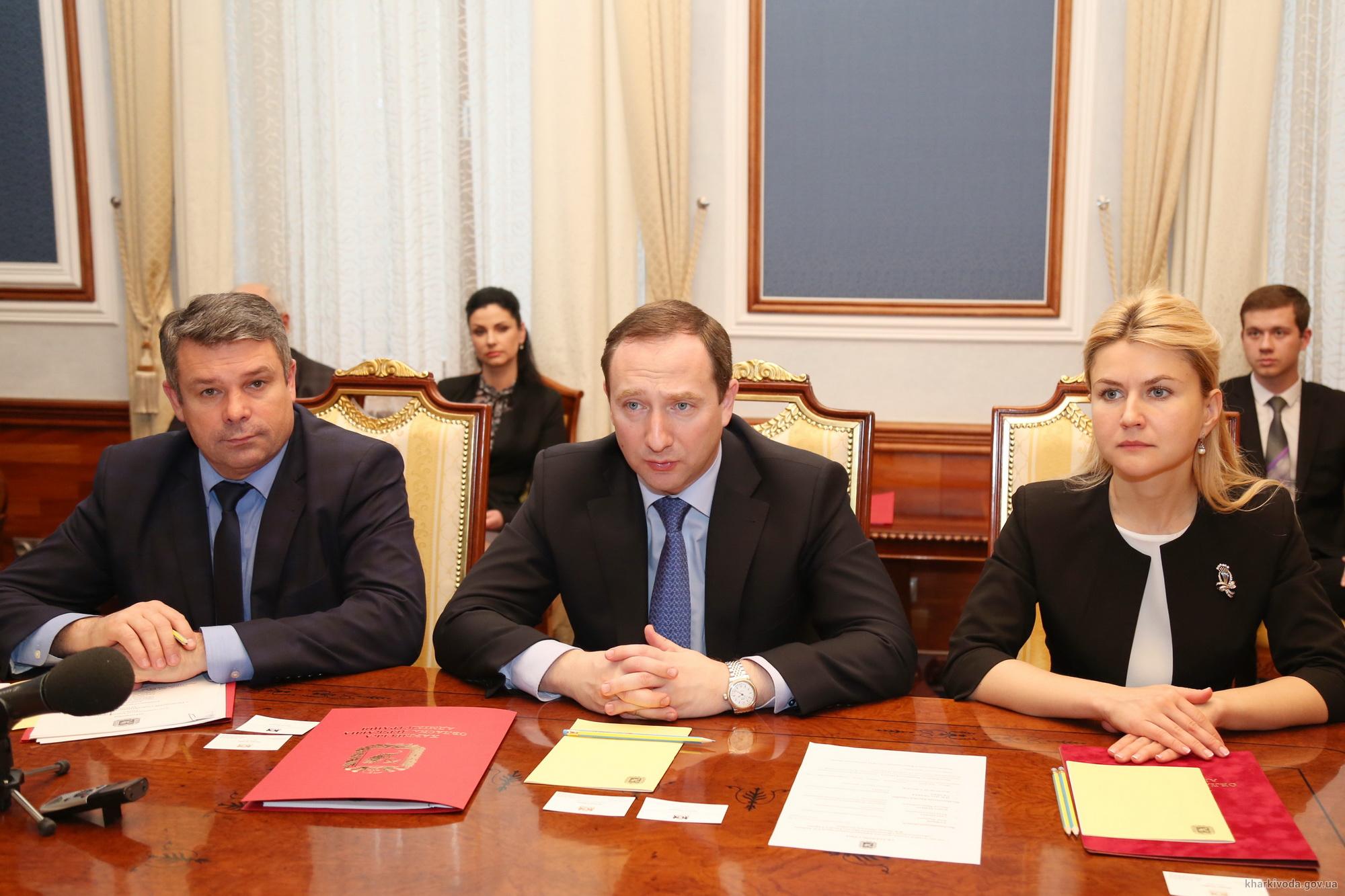 Recall, it is planned that the flights from Kharkiv to Georgia will be launched in December 2015.
Feel free to check the recent post on topic – Ambassador of Georgia opened the show Georgian cinema in Kharkiv.