British Charity Fund intends to acquire the sculpture of the famous Kharkiv artist Dmitry Iv "The Need for Freedom". Currently it is actively carried on negotiations about the purchase of an art object for 30 thousand pounds.
The sculptures of Kharkiven adorn the streets of many Ukrainian and European cities. In Kharkiv he is known for the Monument of Lovers, in Kiev – for "Daisy" and "Ant."
Dmitry Iv's works are exhibited in major art galleries in the world and represented in many private collections. For example, "The Throne of Truth" decorates the interior of the world famous Italian actress Monica Bellucci, and the "Tree of Inspiration" with gold notes instead of leaves is in the collection of the singer Patricia Kaas. In late September, Dmitry Iv participated in the International Festival "Passion for Freedom" in London.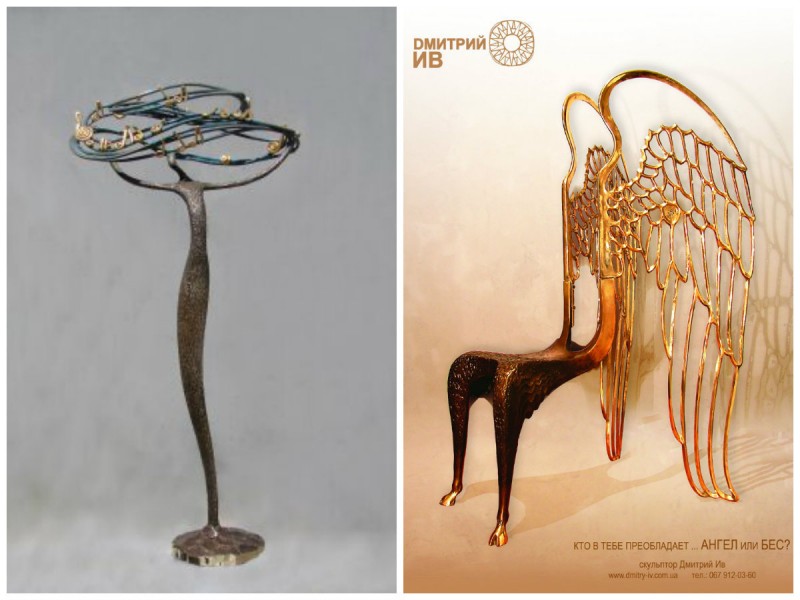 "The festival was dedicated to assertion of human rights and freedom of self-expression through the art. The works of 70 participants from around the world were presented on the festival. Ukrainian works were exhibited for the first time," said Dmitry Iv.
Kharkiven presented his sculpture "The Need for Freedom" – the figure of a woman, created from dozens of steel chains. The work is a unique technically – it has more than four thousand points of metal elements welding. On these parameters it claims a place in the Guinness Book of Records.
"The Need for Freedom" caused a lot of noise in London. The debut of Dmitry Iv was crowned with "silver", the sculpture received the highest appreciation of the jury and art critics. According to Caroline Cox, a human rights activist and former vice-speaker of the British House of Lords, the works of finalists shake with its voluminous and each of them tells a powerful dramatic story.
According to the Dmitry Iv, the final decision on the sale is pending. During the negotiations the sculpture was moved to Liverpool.