Food Festival or Restaurant Day is a worldwide tradition that lets people not only to have a good meal but also to demonstrate the culinary talents and to feed the others tasty. The nearest fest will be held in Kharkiv on Saturday, November 21.
Restaurant Day is a global food festival within the framework of which professional chefs and amateur cooks exhibit their masterpieces in different locations of the city. The visitors of the festival can try any dish that they liked for a small price.
The festival "Restaurant day" is held simultaneously around the world and is repeated every 3 months. The enthusiasts open cafes, bars and restaurants, and for one day they turn into restaurateurs, chefs and waiters.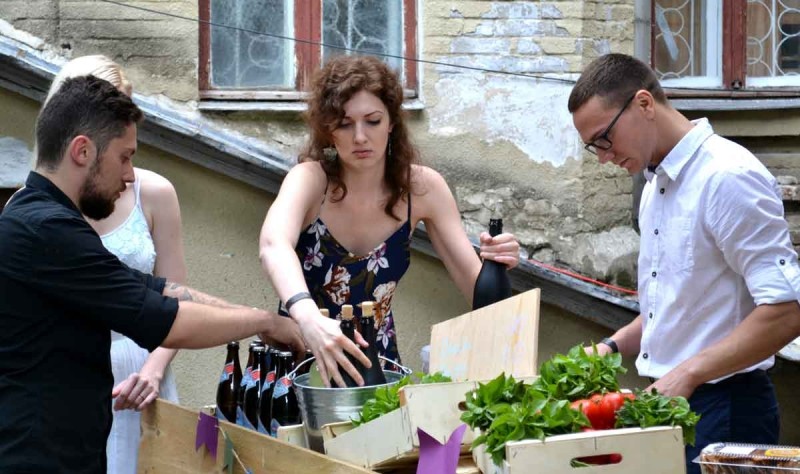 A cafe or restaurant can be opened in the most unexpected place: in the park, public garden or in the yard of the house, in an apartment or in a specially built temporary structure.
In order to open the cafe – you need an original idea, a desire to implement it and a team of friends who can help to do it.
Last year, the international festival was attended by 629 restaurants, 140 cities, 31 countries, including Ukraine and Kharkiv which participated for the first time.
November is not the warmest month thus the festival will be held indoors. Its doors for lovers of good food will open Jewish Students Cultural Center (JSCC) Hillel, Ziferblat/Dial, Time Cafe " Dekanat ", Oblomov, Antikafe TEPLO/HEAT.