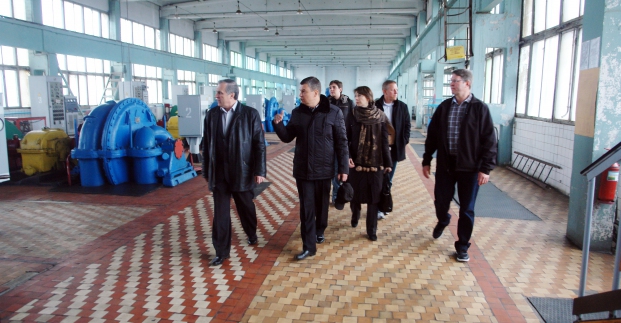 Yesterday, November 18, a delegation from the sister city of Cincinnati (USA) made an official visit to the complex of biological cleaning "Dikanevsky." This information was announced by the press service of the Kharkiv City Council.
Deputy Director of Strategic Development, Science and investment utility "Kharkivvodokanal", Yuri Yaroshenko told the guests about the introduction of modern technologies and equipment, as well as the implementation of investment projects, which had noticeable economic effect.

American experts learned about the work of the major energy-intensive facilities of the complex: water treatment plant, main pump station and compressor. The delegation commended the energy and resource activities that the company carries out. Experts pointed out that for some items Kharkiv water canal uses a more efficient approach than similar companies abroad.
American colleagues expressed hope for further cooperation, exchange of experience and useful information.
Recall, "Kharkivvodokanal" created website for receiving online applications about accidents and Americans want to open in Kharkiv a representative office of Electric Power Engineers Association.