Press service of the Kharkiv Regional State Administration reported that representatives of the French delegation got acquainted with the construction of fortifications on the border with the Russian Federation.
On behalf of the Chairman of Regional State Administration Igor Rainin Legal Adviser Sergey Storozhenko was accompanied the French delegation. The delegation was headed by the Ambassador Extraordinary and Plenipotentiary of France to Ukraine Poslol Isabelle Dumont and Permanent Representative of France to the OSCE, Ambassador Veronique Roger-Lacan.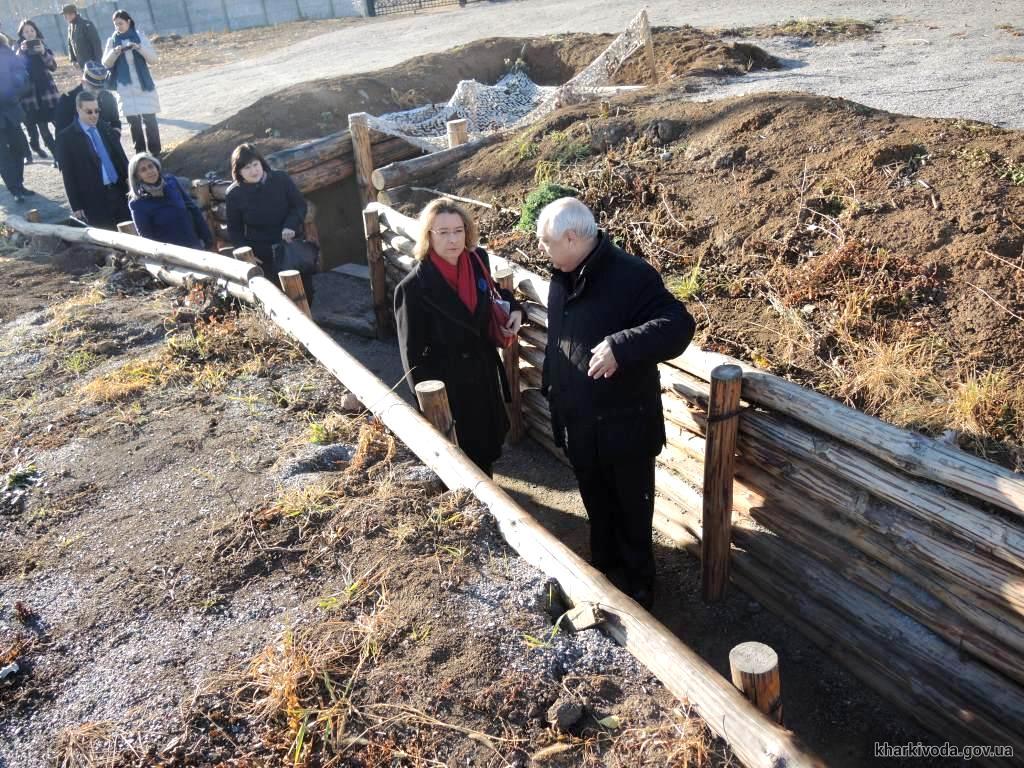 "The members of the French delegation, convinced that the work on the project "The Wall" conducted continuously. They examined the anti-tank ditch (with the length of more than 90 km), construction sites of observation towers. They also paid special attention to the arrangement of the control strip, which is
equipped with metal fences. In the future, it will prevent illegal border crossings by illegal immigrants, smugglers and other violators of border regime," said Sergey Storozhenko.
The representatives of France decided on further close cooperation with the Kharkiv region in strengthening the border.
Reference. The Ukrainian government intends within three years to spend about 4 billion UAH on construction of the wall on the border with Russia. The border will be equipped with anti-tank ditches, metal observation towers 17 meters high, by means of monitoring, alarm and destruction, as well as special support for border points.