The charitable organization "Station Kharkiv" opened Center for adaptation and rehabilitation for disabled children from the zone of the antiterrorist operation (ATO) in Kharkiv. This was announced on Facebook page of the organization.
"Today was the presentation of the support and adaptation center for IDPs children with special needs. We've been preparing this project for a long time but then we had force majeure. Therefore, the launch of the center was continually delayed but we fought and succeeded in it: the project has a new administrator, the premises are heated. It is very comfortable here for the children," said one of the organizers of the project.
The children with disabilities aged from 5 to 18 years from the IDPs families can take part in the project. The assistance will be defined individually depending on the age and needs of every child. It includes both cultural and entertainment events as well as qualified assistance of specialists, for instance a psychologist, a therapeutic massage.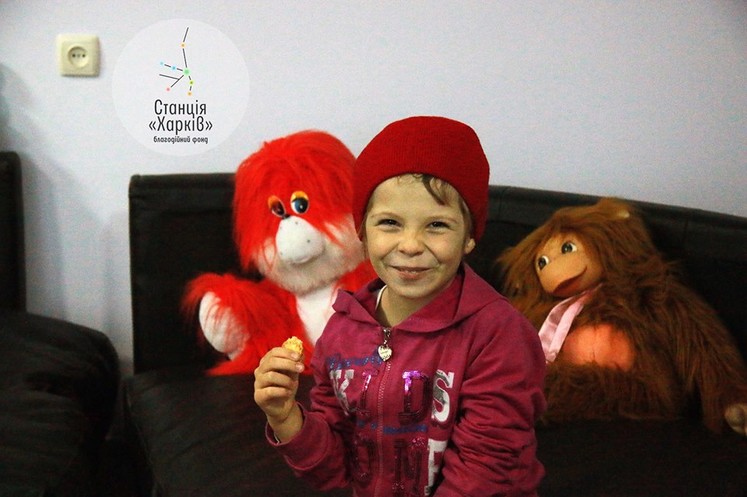 According to the center, at the moment almost 70 children who came from the occupied territories of Donbas were already registered. The volunteers asked not to postpone the registration because this week they will have quite a busy program.
"We decided to organize this project to facilitate the life for the children, to help them to socialize. We want to help them to forget the horrors that they have passed through and to adapt to a normal, peaceful life," said Evgeniy Strukov, the head of the project for the rehabilitation of IDPs children with special needs. He added that the children will receive not only medical but also humanitarian aid.
The international charities rendered sponsorship for the initiative. The project will last 6 months but the coordinators said that the term can be extended.