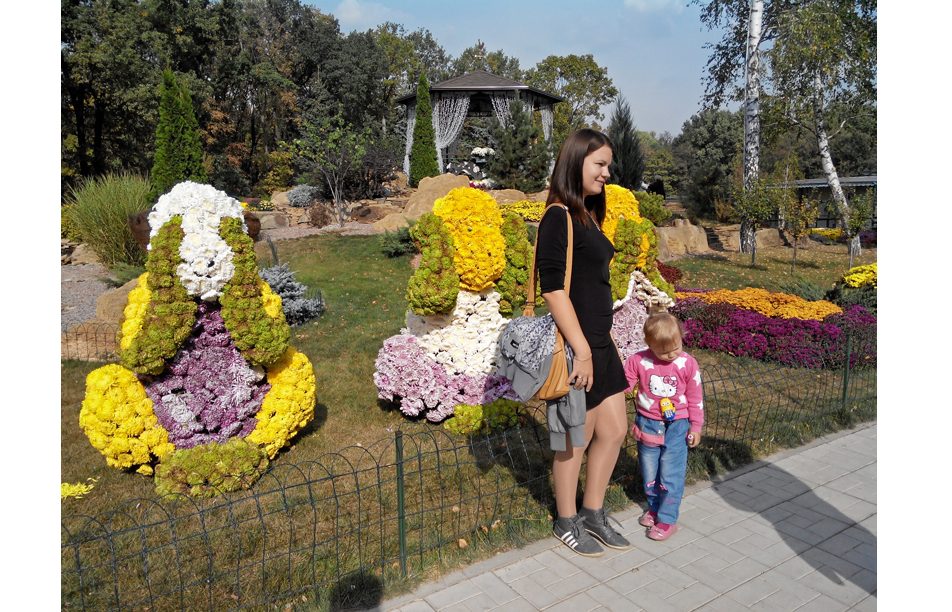 The last week of Feldman Art Park festival is running now. Recall that it is the first Ukrainian cultural and educational festival of young painters and sculptors, which launched on October 2nd. The official closing will be on October 31st.
Hurry u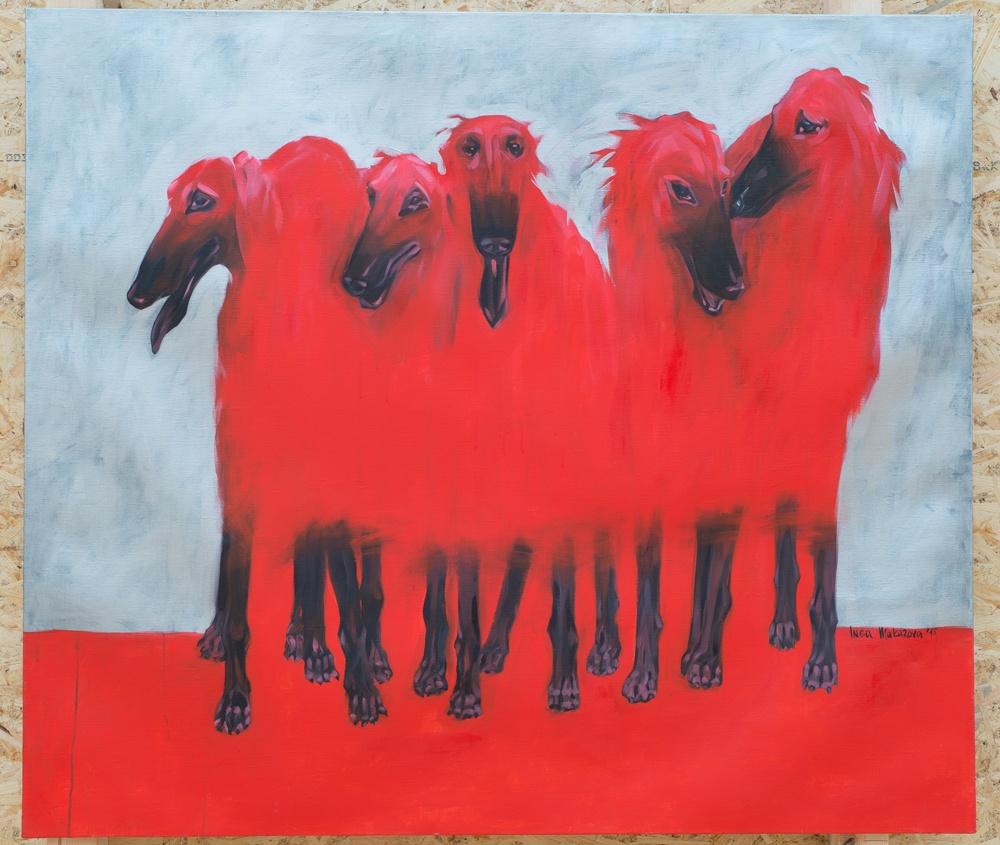 p if you want to see the works of modern Ukrainian artists and sculptures. Our reporters visited the exhibition in order to tell you about the most interesting showpie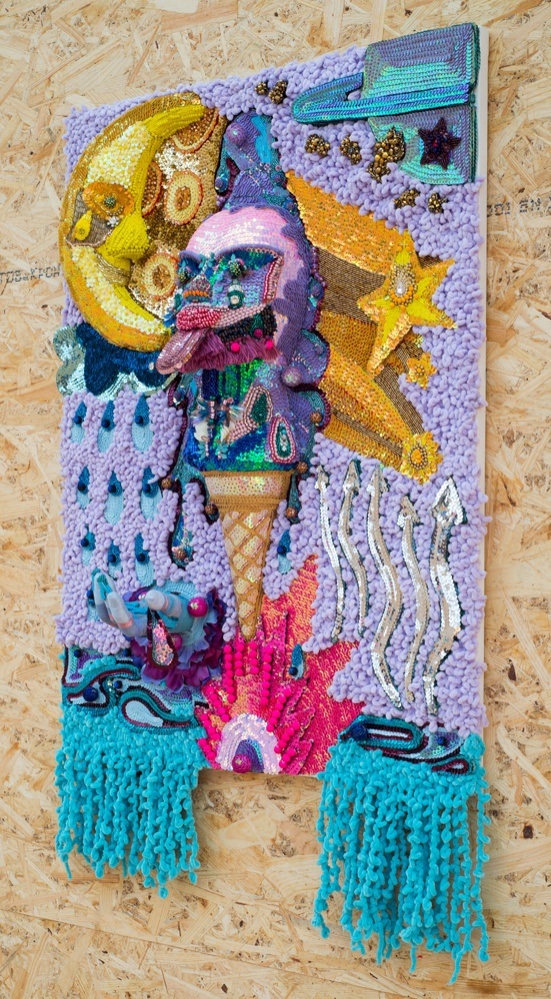 ces.
In general, the festival Feldman Art Park presents over 200 works from more than 100 Ukrainian authors.
The "Promenad". This work was named by the visitors of the exhibition "Communism dogs". The author of the work explains that "red is the symbol of beauty, so it stresses the exclusiveness of these special dogs".
The "Influence". The viewers called it – psychedelia. The author wanted to convey the idea that the existence of the earth and humanity is directly affected by other celestial bodies – such as the Moon.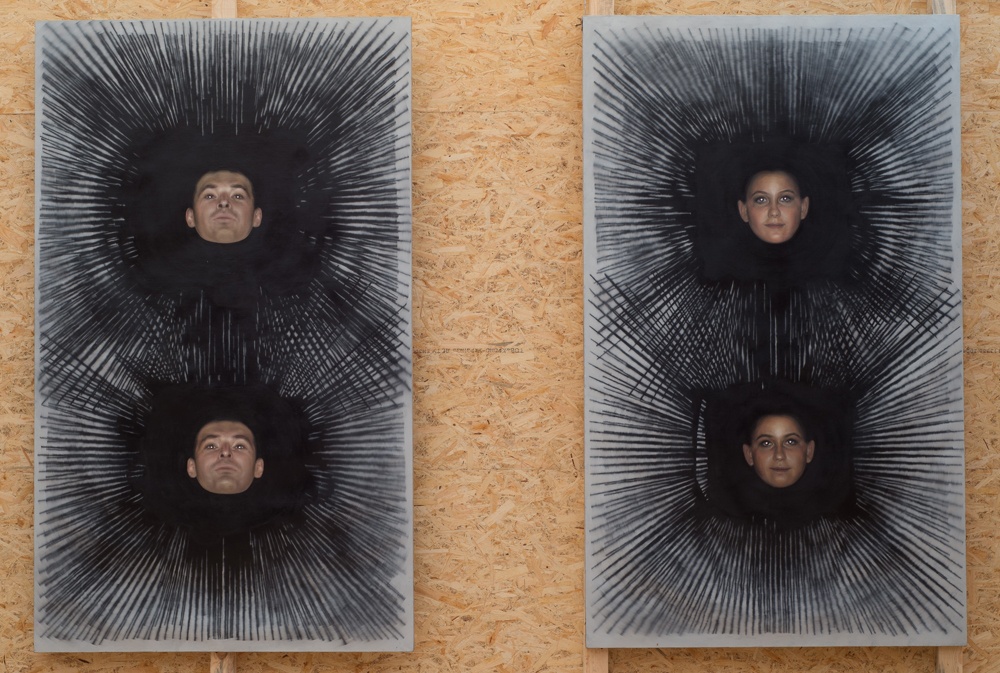 The "Manual". The second name of the painting – "Faces in the dark." Placer black strokes around the individual is the gunpowder.
According to the artist, this substance can be used both for pleasure – launching fireworks, and for war – killing all life. Everyone must understand how to use a substance not to turn it into a weapon.
The alley, which leads to the stables, is now all decorated with sculptures by the modern Ukrainian authors. Unfortunately, they are not signed, so the viewers have much space for imagination, creating their own names for the showpieces.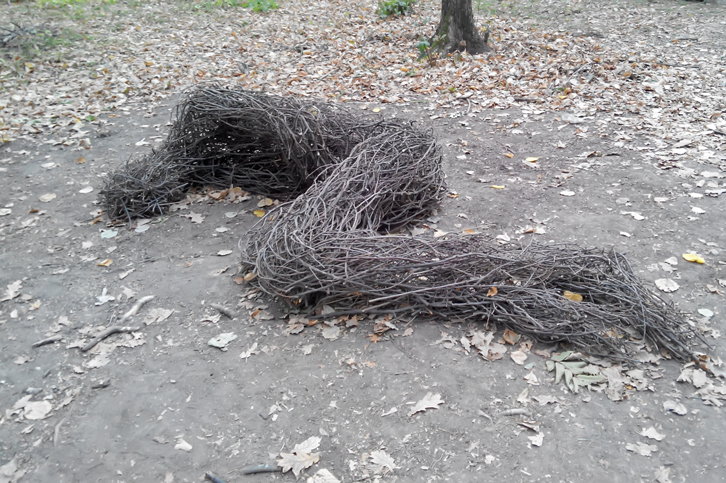 The festival was also accompanied by the Ball of Chrysanthemums. The visitors of the park may see the variety of flowers sculptures, which are especially bellowed by the young guests of the park.