The courtyard of the Kharkiv State Academy of Design and Arts (KSADA) served as creative space for students. Within the framework of an international forum "Design-Education 2015" students created some objects d'art that reflect their inner world, their opinion and vision.
The students from different Ukrainian art universities were creating for five days on the theme "Open world, environment" using all kinds of materials. Even more works were placed in "Hudpromloft". It's a new gallery which was recently opened in the basement of the academy. The jury headed by chief architect Sergey Chechelnitskiy will announce the winners of the contest and award them with diplomas and materials for creative work.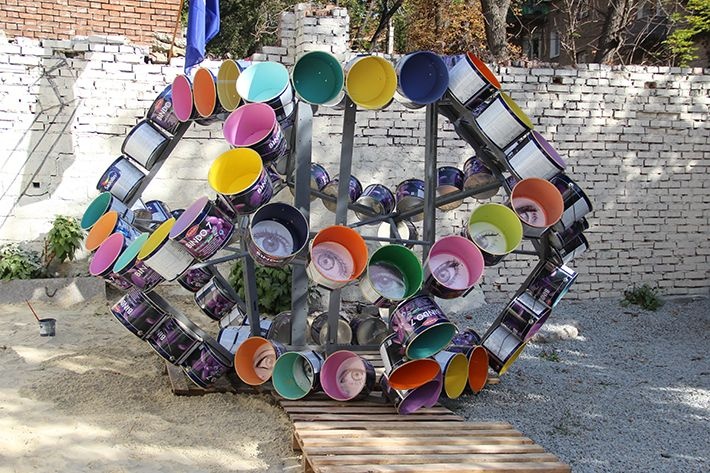 The unusual design made of empty pots from paint was invented by the fifth-year student of the Academy designer Dmitriy Haiduk. He wanted to get out the main message of his work: when you look at the world then the world will certainly notice you.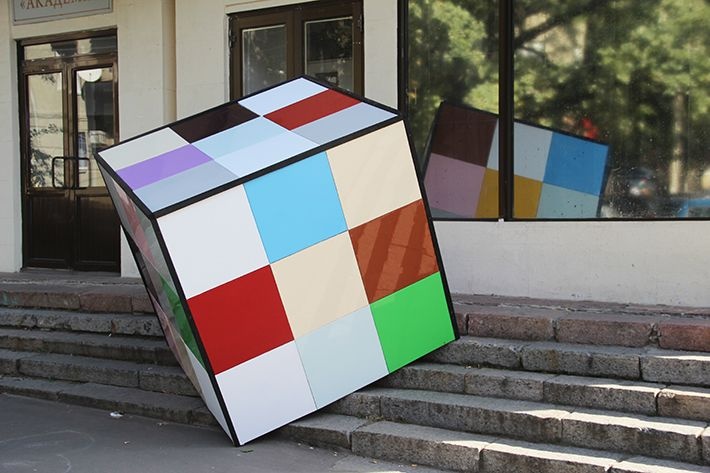 Rubik's Cube one and half meters high was made by fourth-year student of KSADA Katerina Iorganskaya. This work was collected from 45 wooden tablets and covered with a film from the stretch ceiling. According to Kate, her work symbolizes the compound of intelligence, technology and art.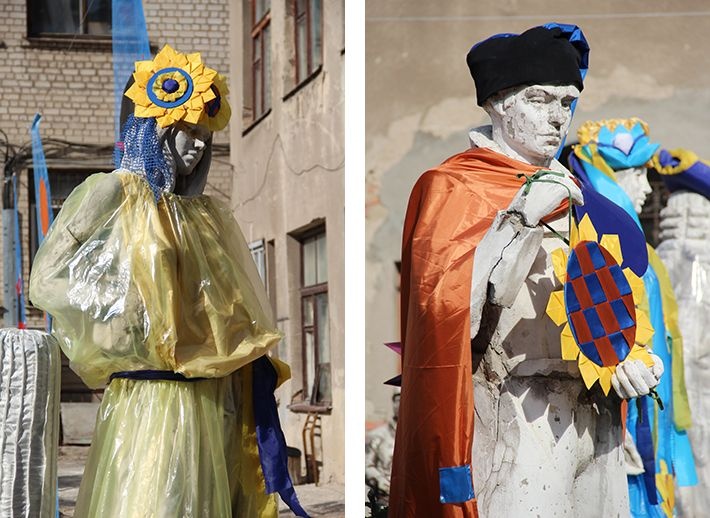 Along with painters young designers participated in the contest and decorated sculptures with fashionable clothes.