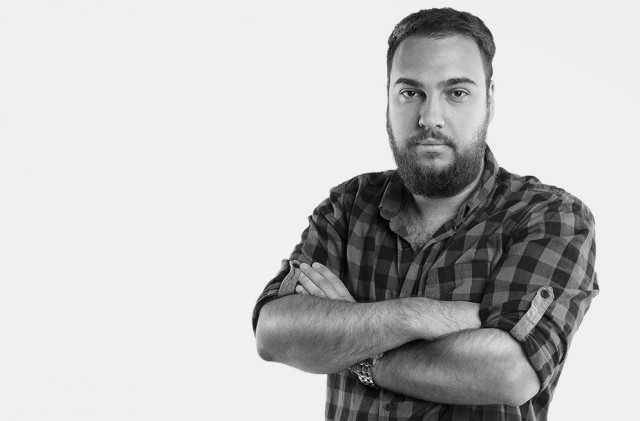 Today we want to tell you about one gifted person from Kharkiv, a composer and repertoire manager, Maxim Zakharin. Maxim worked with such famous projects as Kazaky, the Eurovision participant Alyosha, Dj Kan, Kolya Serga and others.  He writes songs (in Russian and in English), creates musical arrangements, organizes performances or office parties and works in a music recording studio, where we caught him last week. So now we will try to prove you here that a talented person is talented in everything.
– Maxim, please tell us is it difficult to start a musical career? How did you start? Is it true that only thick pocket helps to come out in showbiz?
– It all depends on who you want to become. Like many others young people in Kharkiv, I started with doing hip-hop and rap. But in the end 99% of those, who started like me, ended up working by specialty, and quite a few continued working in the musical sphere.
– By the way, was the education received in Kharkiv National University of Radioelectronics (KNURE) useful for you in life?
– No, it wasn't. I believe that in our country and the CIS countries education does not guarantee a good salary and the workplace. From first year of my studying there I didn't attended university and was already seriously engaged in music.
– What is music for you: business or hobby?
– For me music is a combination of hobby and job. Many people are jealous and do not understand what my job actually is. But I am very lucky from this point of view.
– So, what exactly is your job?
– I have been working with different singers and performers for 5 years. My profession is called agent or some kind of intermediator in our country, and in America there is a clear job title – the repertoire manager. This is a person looking for musicians, arrangers or songwriters depending on the task set by the artist. As repertoire manager, I find the right puzzle for an artist to create a song or advise what style is better to choose for a newbie artist.
– The biggest stars of show business are in Kiev. How do you manage to cooperate with them and build a successful career living in Kharkiv?
– 80% of the artists I work with are from Moscow. There are very few calls from Kiev at the moment. I used to live in Kiev for 2 years and left Kharkiv on purpose to make music there. In the capital I was working with me friend, arranger. I was writing songs and selling them, looking for clients. Imagine that within two years I managed to ring up only 10-15% of the contacts from my database. This was because I already had lots of work. In 2012, Russian artists had heard what I was doing and started cooperating with me. Moreover, they were ready to arrive in Kharkiv to record songs in our studio. Therefore, there was no reason to stay in Kiev anymore.
– Which people from the show business you may call examples of real stars?
– From Western show business I would pick up Justin Beiber as he has an awesome management team and a very interesting approach for work.  I like when an artist is growing along with his audience, changing the image. As you can see the majority of our music bands and other music projects do not do so.  Sometimes a singer may remain the same image for 25-30 years.
– What project are you most proud of?
– I can't pick out one project. There are a few things that I'm proud of. The first is Dima Monatik. Now he is quite popular. But 2 years ago, when nobody knew him, we had just started to work together and we made the song "I'm sorry/Prosti." I am proud that we worked together. On the project with Kazaky I worked with arranger Yuriy Abramov. At that time we did not know if the project will be successful but we were surprised with it. However, as a result Kazaky are now world known. They are talented people and great professionals.
– What project you are working on now?
– From well-known artists, we are currently working with Dj Kan from the Black Star Label Timati. We have done a good job which we won't be ashamed of. I think soon all radio stations will play his single. And now we are in the process of working on a song for MOT. He is also from the Black Star.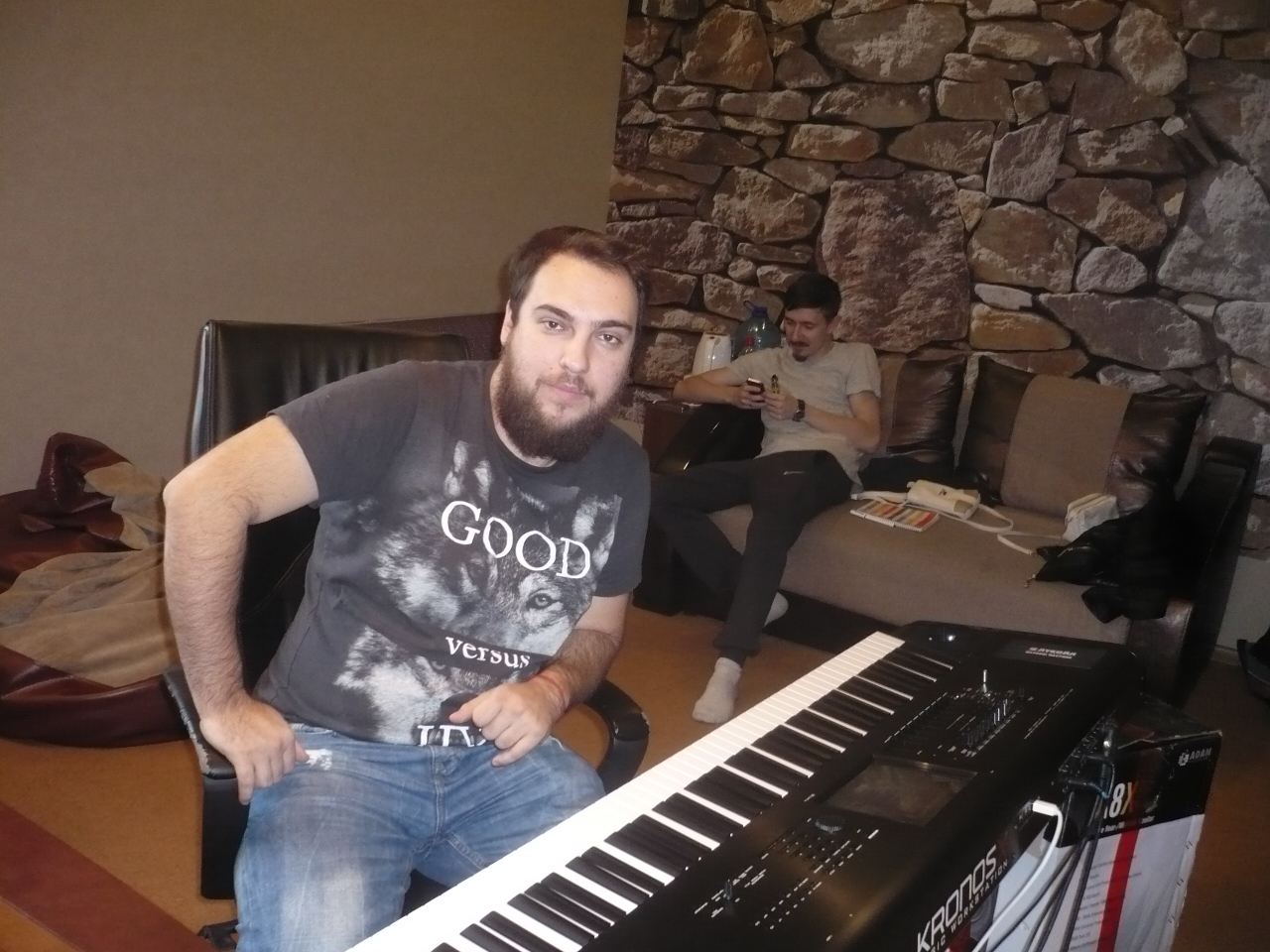 – Have you ever had thoughts about quitting music and starting doing something else?
– Yes, there was a period in my life. I quitted music and went into politics. I believed that with young people we can change everything. Once I streamed into political activity, I realized that you need to become the same as politicians, but then there is no sense in it. Otherwise they won't let you to come into this field. I was disillusioned with politics. I realized I didn't want to be part of the cause of what is happening in the country. Even if I go into politics with good intentions, in the end I would feed this system. I don't want this. That's why I quitted it and became a volunteer. About a year we were helping internally displaced people in "Romashka", were taking humanitarian supplies to the children in Semenovka. And then life returned me to music. I had health issues and that somehow brought me back. Calls from the artists began ring again. And everything went running.
– What are your priorities in work?
– I am always prioritizing creativity and money is on the second place for me. So I try to follow it, but it doesn't always work. I think it should be a clear division. Creative people should discuss the projects and the financial side should be left  for managers. It's practiced in America. The artists will never speak about fees, they have managers for this. Another important thing is not to be afraid of experiments.
– What project do you consider to be your most successful one?
– I would like to create my own project. I currently help artists to implement their ideas. I can be proud of it, but it's their ideas. And my goal is to create a complete musical project from A to Z with my conceptions and with my vision. Then I can say that I am proud of my own project. Now I am just proud of my collaboration with many really talented people.
– Maxim, thank you very much for sharing with us your ideas and vision. We wish you good luck with the personal project and are waiting to see its great success!