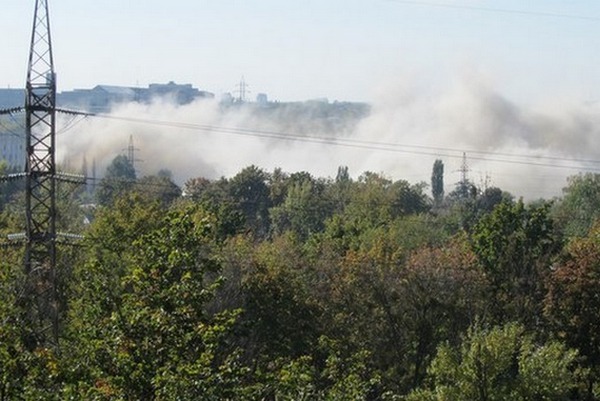 On October 4 special services blew up the old buildings of the former plant "Serp i Molot" ("Hammer and Sickle").
The photos of the abandoned industrial plant in the smoke were posted by the users of social networks. Kharkivens supposed that the explosion could arrange hooligans, but it turned out to be wrong.
A purposeful undermining of the old buildings was arranged on the territory of the former plant. The operation was carried out by special services and at this time the police officers secured the area. Fortunately, the explosion passed without any incident, informs the press center of the State Service for Emergency Situations.
Recall Kharkiv engine-building plant "Serp i Molot", which was called the plant "Helferih Sade" until 1922, is a large former enterprise of agricultural engineering. The territory of the plant occupied an area of about 50 hectares on the Moskovsky Prospect. In 2005, the Commercial Court of Kharkiv region declared the plant bankrupt.