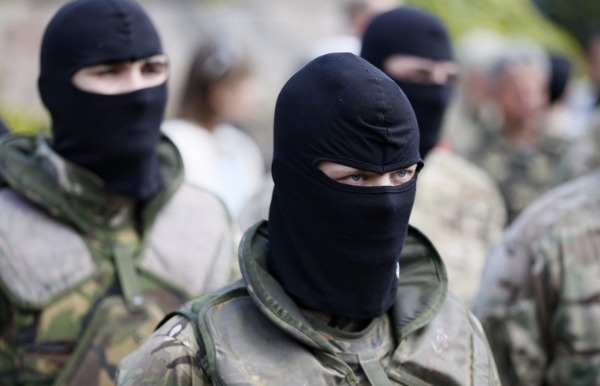 Activists of the civil corps "Azov" confirmed their participation in the riots near the house national deputy, Mikhail Dobkin, on Tulskiy Lane 1. They deny participating in the fight with the police in the Kharkiv City Council.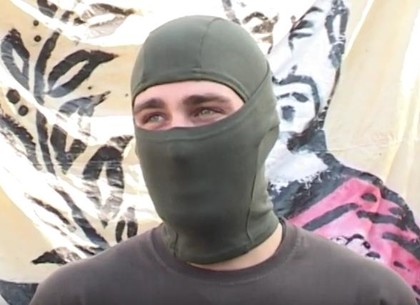 The young man, who concealed his face behind a mask, introducing himself as "Arkan", spoke about yesterday's events. According to him, the activists of civil corps "Azov" proposed to rename Lenin Avenue into the street of Heaven hundred, while Dobkin offered to name the parallel street "Berkut". It's not like activists and action near his home was organized. "I think this is a slap in the face to every patriot. We considered this unacceptable.
Concerning the riots near the City Council, the "Civil corps" has ended in the area of Dobkin's house and the rest of the crowd, some indifferent young people, wanted to go somewhere else. "Civil corps" was not at the City Council. About the rest of the young people, "Ask them," he said.
Press secretary of the Dzerzhinsky district department, Irina Drozd, said: "Three of the participants of yesterday's events at home of Dobkin and under the city council were taken to the Dzerzhinsky district department. They said that they just walked by, when they saw a crowd of people and decided also to express their civic position. The administrative reports were made; after that, the detainees were released".