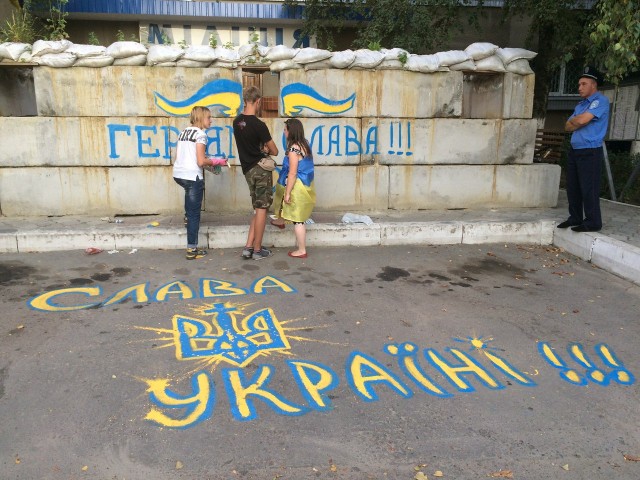 Law enforcers are investigating the events that occurred during the City Day at the monument of the Liberator Soldier (at the area of m. 23rd of August). According to police, fights, assault on a man, and painting the monument have merged in one case and added it to the Unified Register of pre-trial investigations under Part 2 of Article # 296 of the Criminal Code of Ukraine.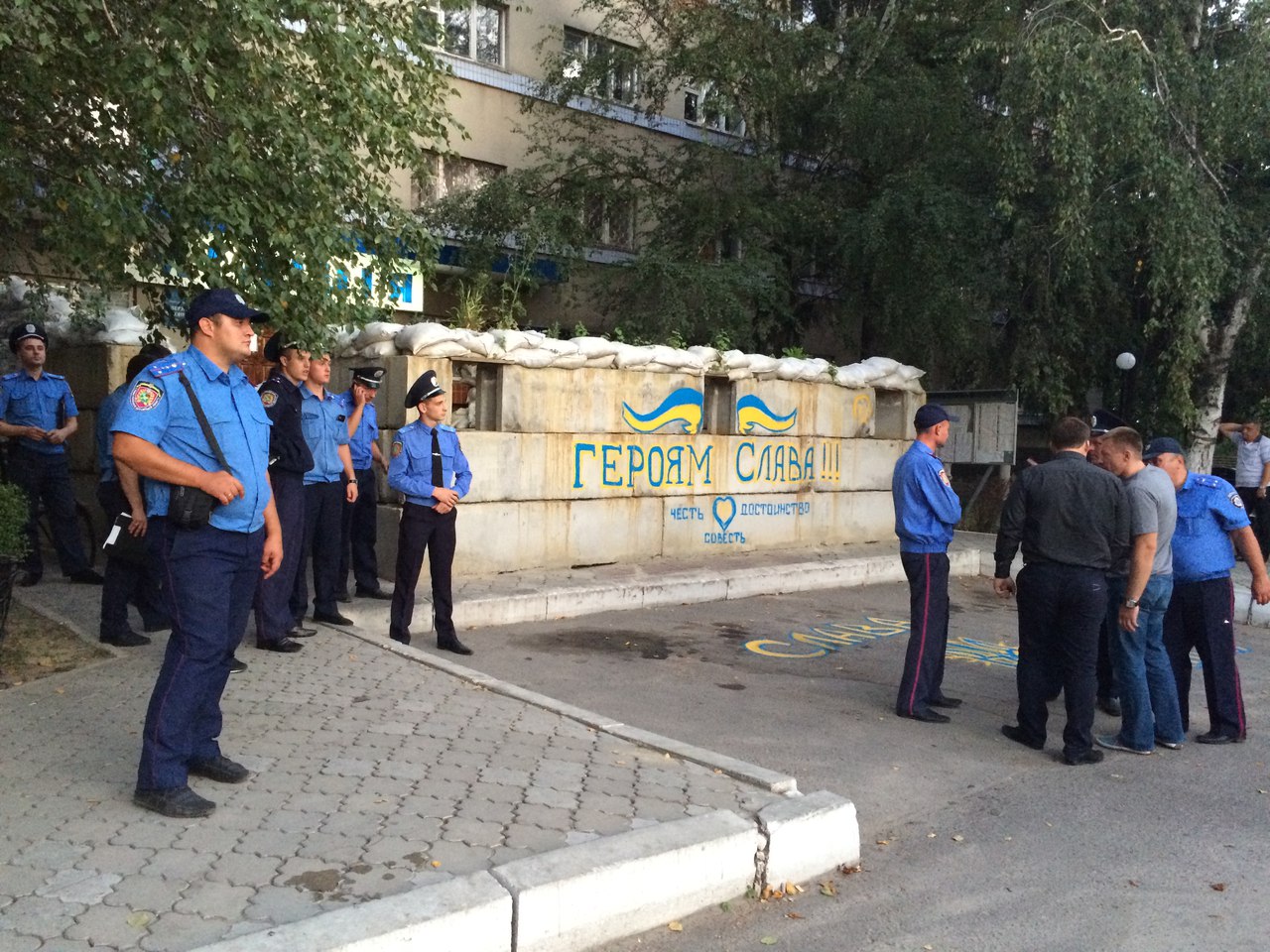 Recall that on the same day, the activists from the civil organization "Gromads'ka varta" came to the building of Dzerzhinsky district department to write an application with the request to investigate the conflict that took place on August 23rd. They wrote patriotic slogans and painted concrete blocks that were protecting the police department, as well as the asphalt around it, with colors of the national flag.
The activists who painted the entrance to the building will not be punished. "There will be no any proceedings initiated at this district. It was cultural and even beautiful," informs the press service of Dzerzhinsky district police department.
As we reported earlier, on the City Day, the activists of "Gromads'ka varta" were involved in several conflicts with local police and another activist wearing the T-shirt with the "USSR" symbolics.