Today, near the monument to the Liberator Soldier (near m. 23rd of August) took place a double conflict between several civil activists and the police.
Activists of the movement "Gromadska varta" tried to paint the monument with a heart at gunpoint and the colors of Ukrainian flag, saying that it a symbol of the present situation in Ukraine.
Information about that was reported to the Dzerzhinsky district police station today at about 12.00.
"According to the address specified in the message our team went to the place to investigate the issue", informs the State Administration of Internal Affairs of Ukraine in Kharkiv region.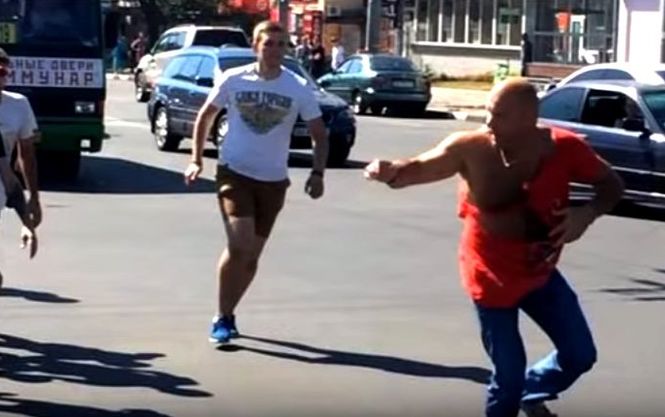 One of the activists started to run away; the others tried to stop the police car chasing him. In addition, between the activists ran a conflict, when they noticed a man in a T-shirt with the abbreviation "USSR". According to the information of the media-resource IT-sector, representatives of "Gromadska Varta" broke off the man's T-shirt. This incident is now under investigation by the police.
Recall that one of the representatives of "Gromadska varta" in the morning already stood out with the question appealing to the mayor of the city: "Kernes, when will you finally die?", informs the VK group Kharkiv LIVE.