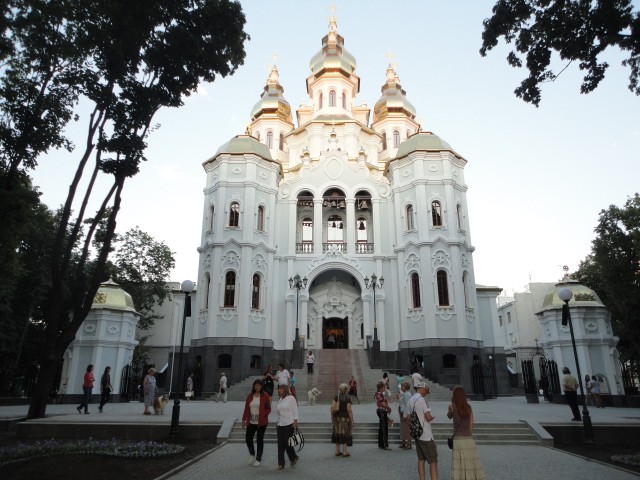 Church of the Holy Wives-Myrrh-Bearers, built on the site of the previously-destroyed-during-the-Soviet-period ancient church, was opened today in the Square near the Mirror Stream. Head of Ukrainian Orthodox Church Metropolitan of Kiev and All Ukraine Onufry consecrated the temple.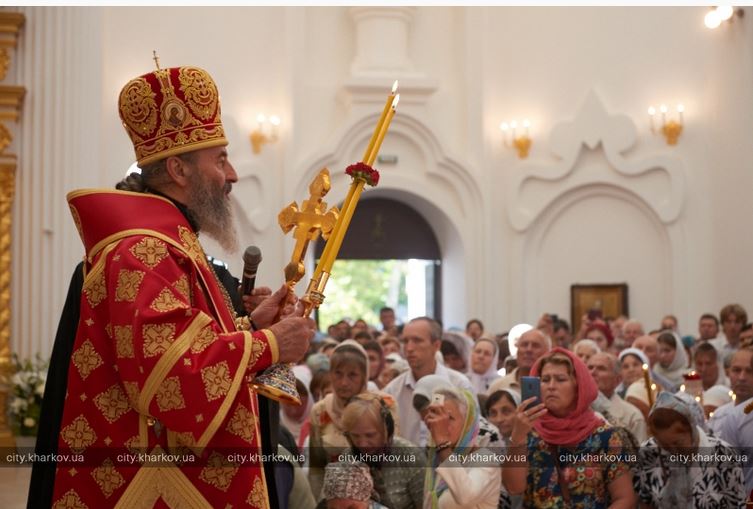 Several hundreds of Kharkivens attended the ceremony of opening and for the praying.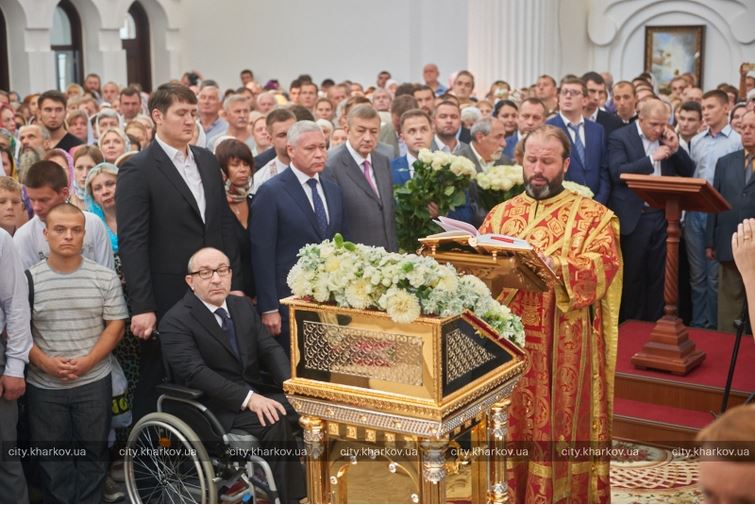 The mayor of Kharkov Gennady Kernes said: "The holy and prayed for three centuries place fulfills it mission again – it leads people to God. Here will be said the prayers for health and peace for all of us. "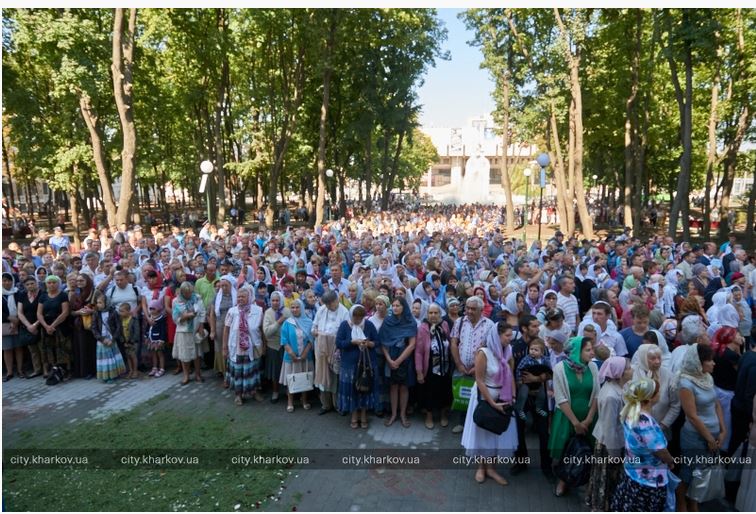 Reference Temple, named after Myrrhbearers, existed in Kharkov on this place since the end of the XVII century to 30-ies of XX century. The new church was designed by the chief architect of Kharkov Sergey Chechelnitsky. The temple is a type of traditional Ukrainian churches with nine domes.