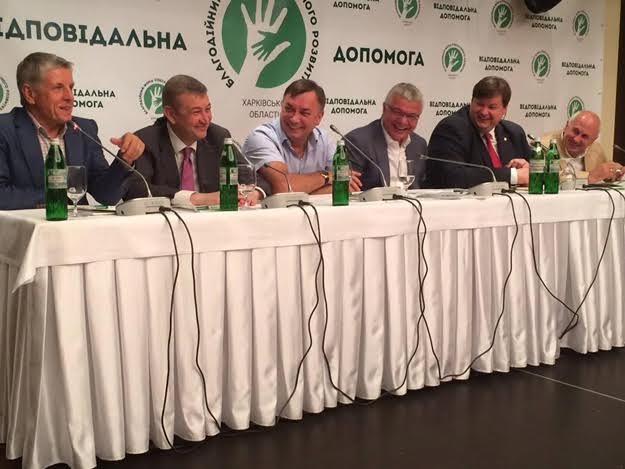 The vice-president of investment company SIGMABLEYZER Valery Dema became the chairman of the Supervisory Board. Members of the supervisory board are well-known businessmen and philanthropists Yuri Sapronov and Sergei Polituchy; Deputy of the Kharkiv regional council, ex-governor Igor Baluta, chairman of the Kharkiv Regional Council Sergey Chernov, Ambassador Extraordinary and Plenipotentiary of Ukraine in the People's Republic of China Oleg Demin; Doctor of Law, president of the law firm "Globus" Mikhail Isakov.
All members have joined together to help the Kharkiv region. The primary goal of the Fund is to implement projects concerning affordable medicine, job creation, preservation of kindergartens and schools in the village, and others.
Today, one of the projects is already being implemented. Doctors travel to remote villages of Kharkiv region. The medical team consists of ophthalmologist, cardiologist, neurologist, gynecologist, ultrasonography specialist, traumatologist, surgeon, pediatric orthopedics. Experts have already made more than two dozen visits in districts of Kharkiv region and inspected about two thousand patients.
"While the health care system reform takes place, many remote areas of the Kharkiv region have the medical education vacuum. The Foundation will try improving this situation ", promised the ex-governor Igor Baluta.
The founders of the Foundation are confident that their efforts will help people getting jobs and becoming owners of businesses to get confidence in their future.