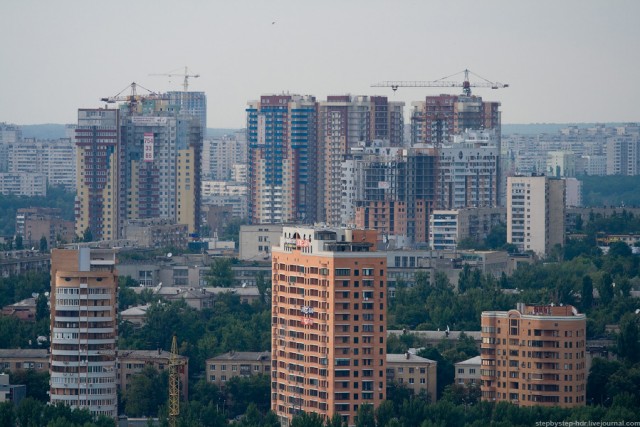 Every year, on the second Sunday of August, Ukraine celebrates the Builders' Day. In Kharkiv city the celebrations started earlier. A domino tournament, the favorite game of all builders, held this weekend in Gorky Park, which gathered 24 teams from almost all building companies in the city.
It is worth noting that the Builders' Day is a topical holiday for Kharkov, because the city currently is ranked 2nd in terms of construction after the capital of Ukraine.
This was announced by the Сhief architect of the city, Mikhail Rabinovich, during recent press conference held at Kharkiv Regional Administration.
"Kharkov region now occupies third place in Ukraine in terms of construction (after Kiev and Dnepropetrovsk). Kharkov among Ukrainian cities is ranked the second after Kiev," said Rabinovich.
He also told that this year it is planned to build ​​37 apartment buildings and 9 projects have already been completed.
According to the chief architect, a significant number of projects under construction are related with the social sector.
"We continue working with unfinished buildings and reconstructions of social facilities, which are rebuilt as shelters for internally displaced persons. For this we have chosen the objects which were ready at least for 70%. Such housing is now being built, for example, in Kup'yansk and Balakleya," explained Rabinovich.
In addition, the program of the Ministry of Defense regarding the construction of housing for soldiers is now running in the Kharkiv region. This year it is planned to complete over 125 apartments. The soldiers will receive first apartments this August.