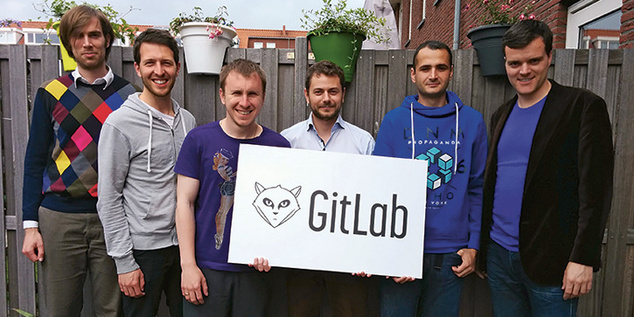 Dmitry Zaporozhets together with the development team took part the accelerator Y Combinator and introduced their GitLab startup to a number of investors. Among them: 500 Startups, Crunchfund, Liquid 2 Ventures, Khosla Ventures and Sound Ventures by Ashton Kutcher Foundation. At the end of a three-month crowdfunding program GitLab raised $1.5 million investments.
Reference: GitLab started in 2011 as an online service storing the source code. It is a cheap alternative to American service GitHub with the same set of features and capabilities. In other words, if the annual subscription for 10 people on GitHub costs 2,500$, on GitLab the same number of users will be able to work for 390$. For larger organizations GitLab offers the subscription for 14.900$ per year for 100 people. The GitHub price for the same range of services will be 23.750$.
A Hollywood actor Ashton Kutcher was also among the investors. He is now actively investing in startups. According to project manager Sid Sidzhbrandi, before investing, he had a long conversation with Kutcher: actor wanted to know every single detail. "He really is a very smart person, helps many startups", said Sidzhbrandi as reported by Forbes.
All raised funds the team will spend on the development of GitLab. In the nearest future they are planning to open an office in the United States – the developers are trying to strengthen their place in the market.
Now GitLab has no single office. Part of the team is in Netherlands, CEO – in the United States, another developer is in Ukraine, where Dmitry Zaporozhets also spends most of the time. Answering the question how the project managed to become a serious competitor of huge GitHub, Dmitry answers humbly: "A lot of work. And, of course, a little luck," reports Forbes.
By the way, over 100 000 organizations use GitLab services today, including NASA, SpaceX, CERN and IBM.