Today, July 18, the first stage of the athletics project «Kharkiv Grand Prix» launched in Kharkiv.
Director of the Department of sport image projects and marketing Alex Chubarov explained that in the first race participants run through marshland, sand, mud, etc. For women, the distance is 3 km (a circle), for men – 6 km (two circles). The route is laid on Sarzhin ravine.
Alexander Popov, the deputy of Gennady Kernes, on behalf of the Kharkiv city council wished success and new victories to athletes before the start of the race.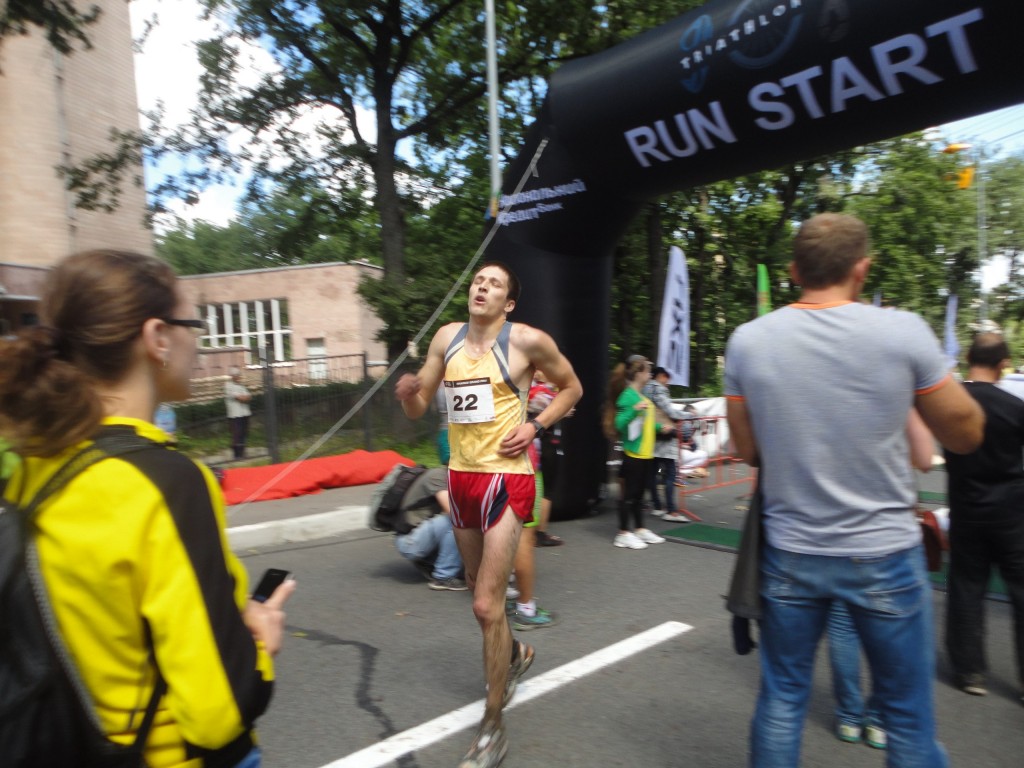 At 10:40, participants performed a workout with the club «Theodoros Boxing Club & CrossFit by Sergey Fedchenko». At 11:00 over 200 runners from Kharkiv, Kiev and Dnipropetrovsk began the race.
The first among the men was Alex Pogorelyi with the result of 19 min. 35 sec., the second was Andrey Deshchenko, and the third – Alexander Karol. In the women's race the victory was achieved by Marina Nemchenko with the result of 11 min. 26 sec., Darina Gnatkovskaya came to the finish the second, Olga Donchenko was the third.
Andriy Onistrat, Ukrainian businessman, banker, athlete and the participant of «IRONMAN Frankfurt» as well as five other world marathons, was the organizer of the Kharkiv international marathon.  "This is not a run on the stadium," he said right after he finished the run.
"The track is very difficult – after the rain all the trails are washed away, in the specific area we had to jump right into the swamp. The competitors gathered here are very strong, some of them have won the Ukrainian championship and international competitions, it was hard to compete with them, but because of the chosen tactic and good sneakers I had to make them a bit upset at the finish (laughing),"- commented the complexity of the race the winner Andriy Deshchenko.
The Finalist Marina Nemchenko said: "I work out 4 years, prepared diligently with the coach for this event, because without the preparation it is unlikely to be able to win and put the course record. The faith of friends and unknown fans also helped me."
Note that the winners of the races set new records of the route "Kharkiv trail." Last year the best male result was 21 min. 5 sec., women – 12 min. 31 sec.
The second and third rounds will be held on:
August 29 (Sat) – "Night Flight"
Distance – 5 km
Location – Gorky Park
Feature – start at 22:00! Running with flashlights on the head!
October 31 (Sat) – "centering dozen"
Distance – 10 km
Location – Lenin ave.
Feature – 4 laps for 2.5 km along the Lenin avenue!
The winners' score will be counted by the sum of points on the stages. Top runners will receive certificates, medals, souvenirs and monetary reward. The total prize fund is 16 000 UAH.