Celebrations of the 25th anniversary of Ukraine's Independence, held in Kharkiv.
The event was attended by representatives of the City Council and the regional authorities, law enforcement agencies, public organizations, clergy as well as students, cadets, residents and visitors of Kharkiv.
In the morning of August 24, the ceremony of laying flowers was held at the Constitution Square.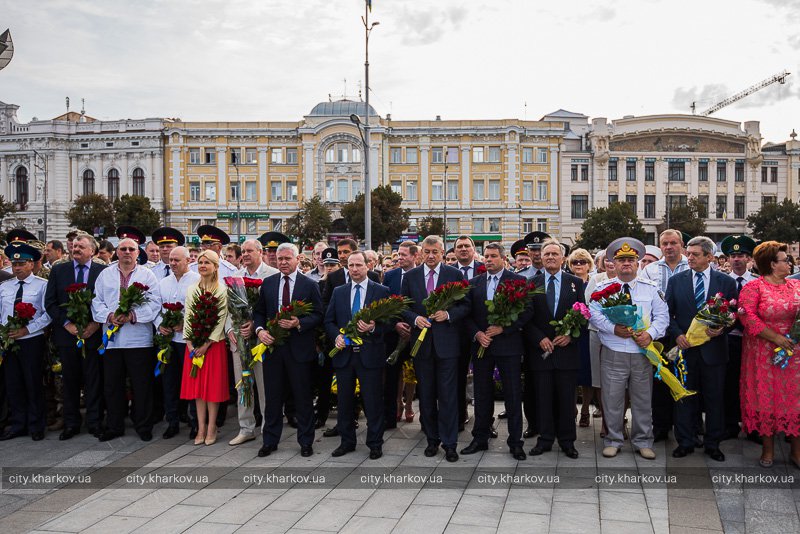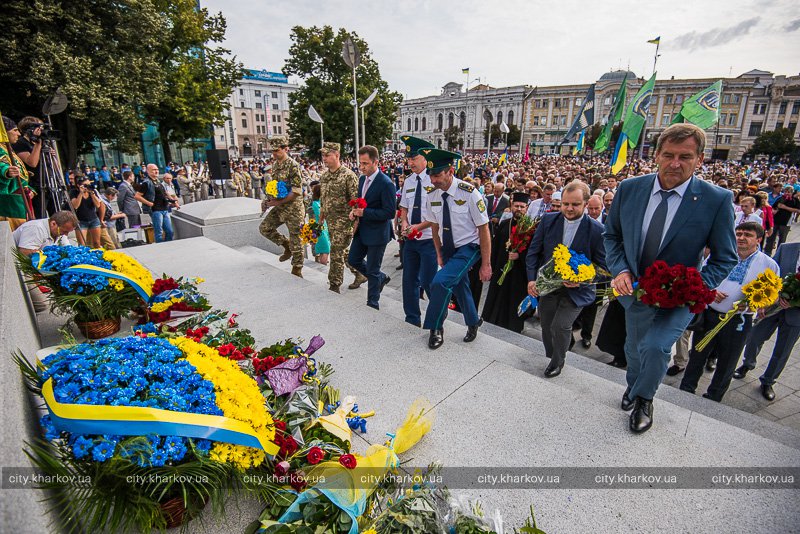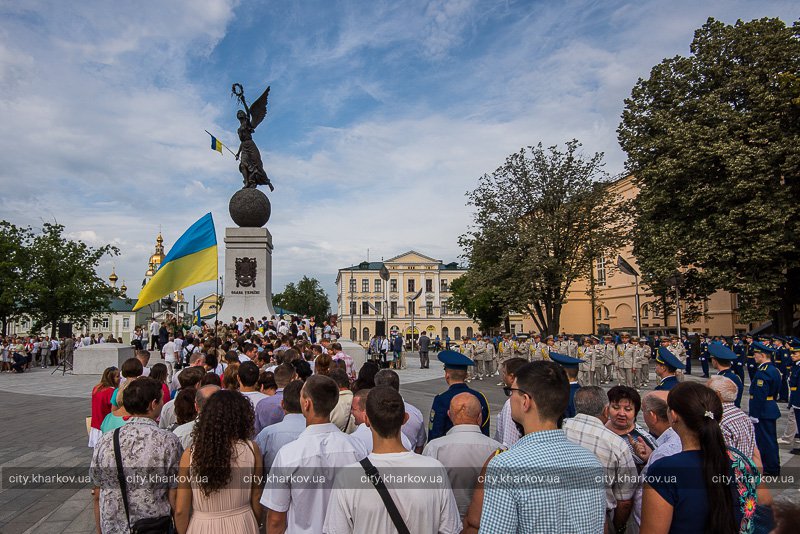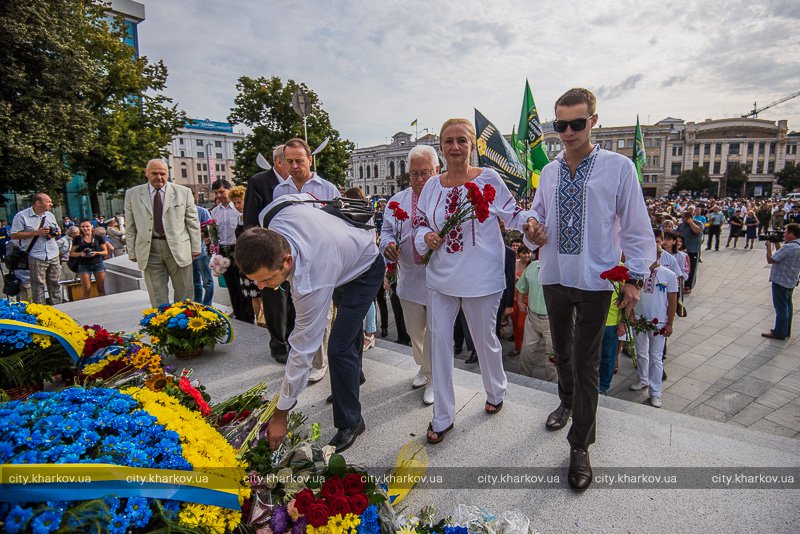 Celebratory concert and performances of creative groups of Kharkiv took place at Freedom Square.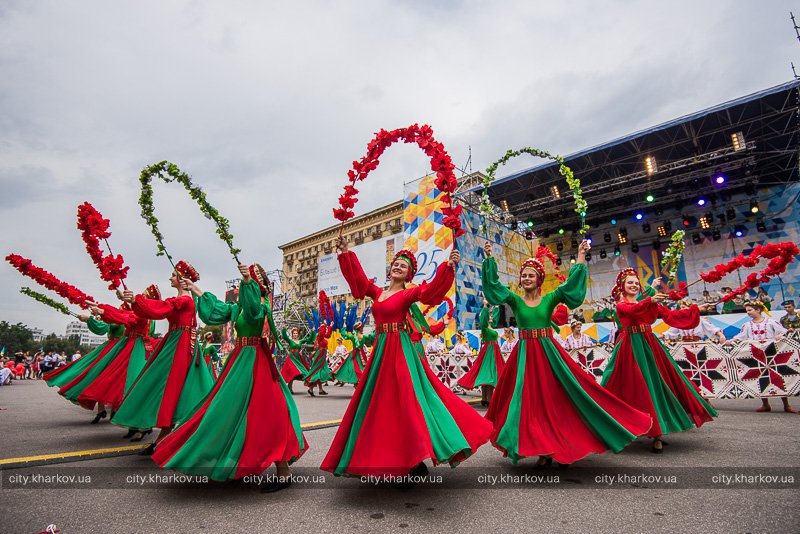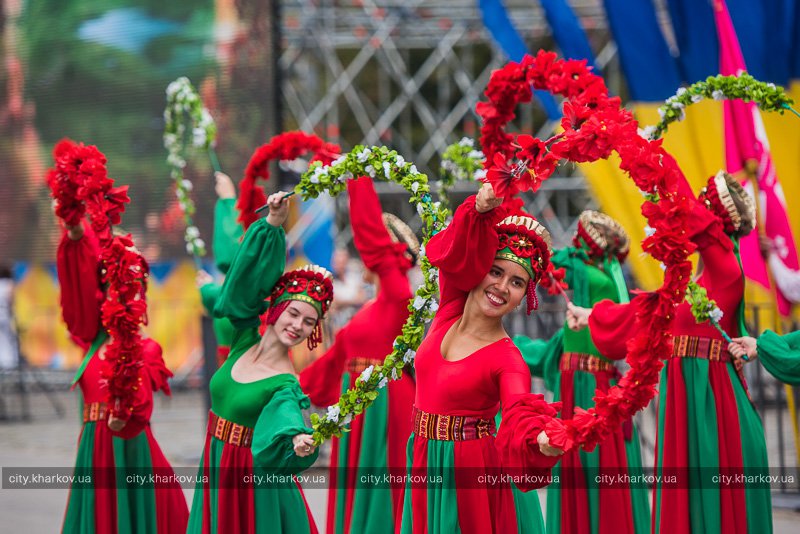 Igor Rainin handed residents of Kharkiv region state awards and certificates.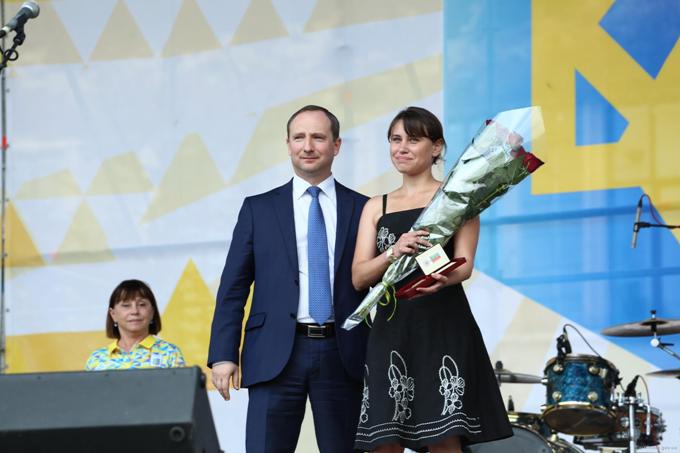 In addition, on the big screen broadcast Independence Parade, which took place in Kyiv. More than 4,000 servicemen of Armed Forces of Ukraine, the National Guard, the State Border Service, the National Police of Ukraine took part in the parade. Military equipment was demonstrated at the parade.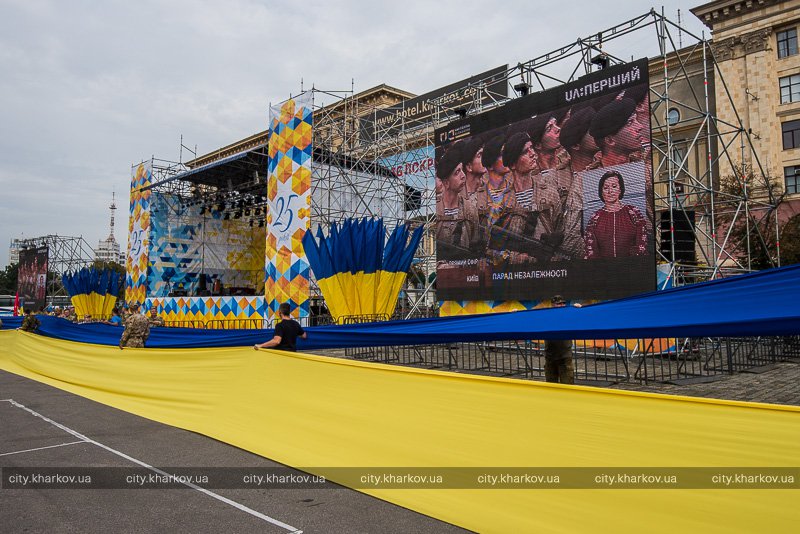 Activists staged Kharkiv Maidan rally dedicated to the 25th anniversary of Ukraine's Independence.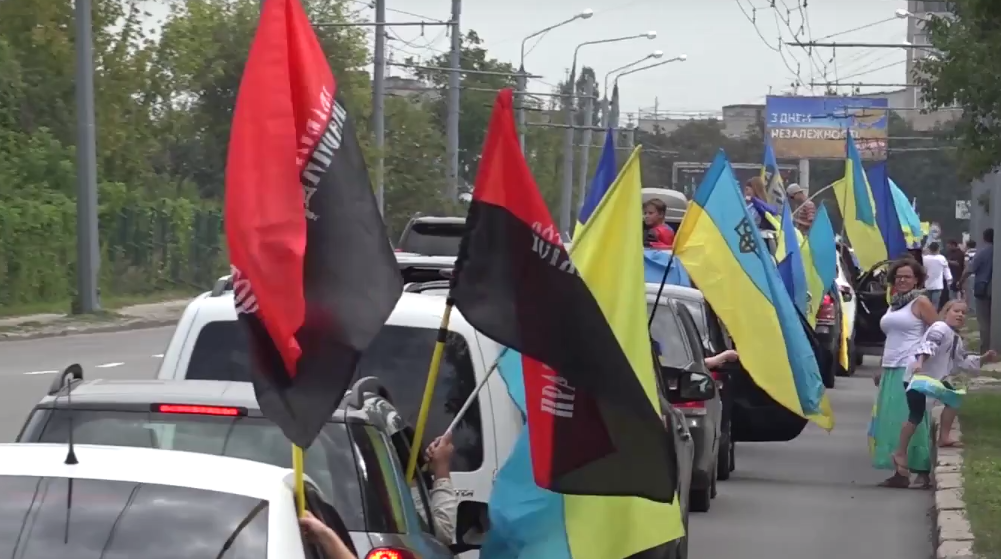 The concert took place on the water in the park Strelka. Anyone wishing photographed with the living statues, and try street food in the area.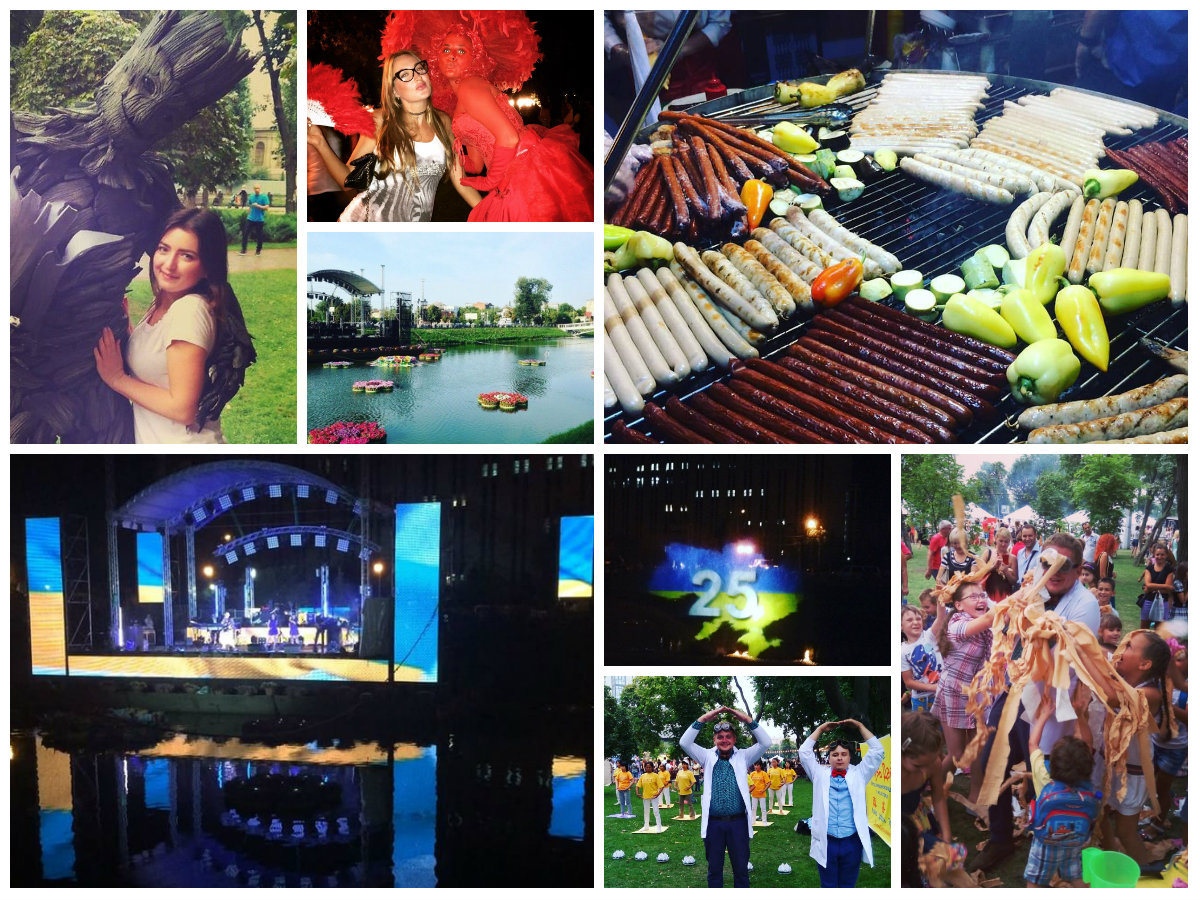 Feldman Ecopark greeted its visitors with Ukrainian national costumes, festive concert of folk music, fun shows and gifts.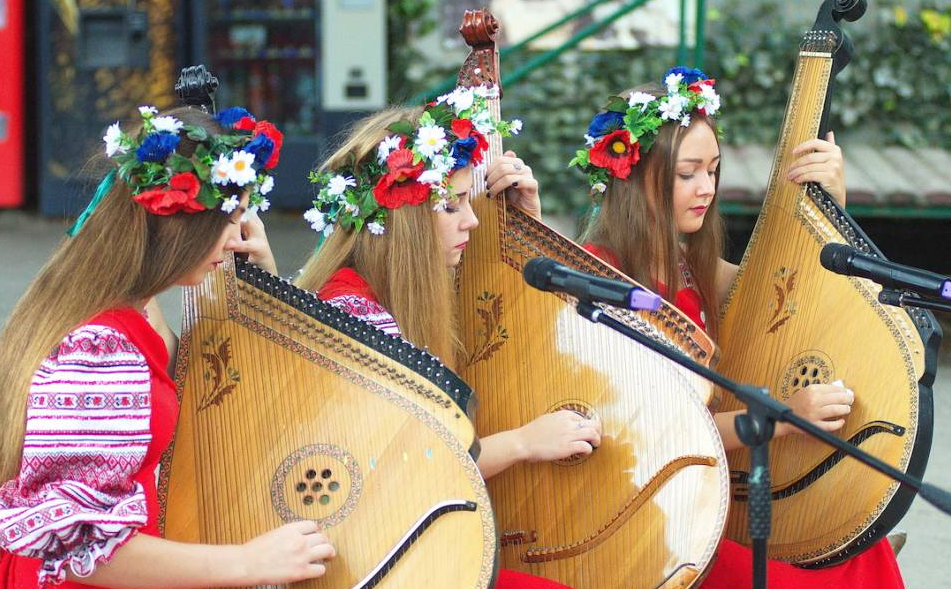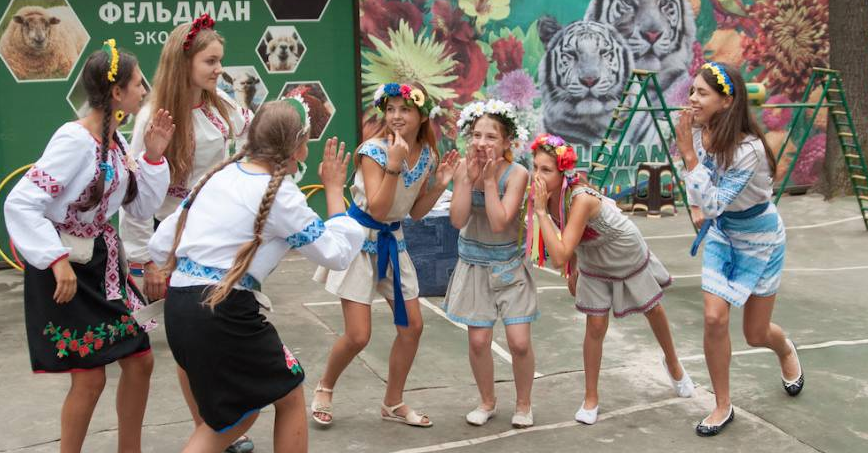 We also recommend you read: Kharkiv has its first tourist QR-code, Foreign delegations visit Gorky Park, Kharkiv smART Fest: Wall of international friendship created.