Walking in parks and sunbathe on the beach is a day pastime. But what if you want a fun in the evening? Of course, it's a nightclub. Kharkiv is famous for its vibrant nightlife and partying. The Kharkiv Times offers the city's top 5 largest, most visited clubs:
1. Nightclub Panorama Lounge
Where: Kostyurinsky Lane, 2
Panorama Lounge is new, but the most expensive and respectable nightclub of the city. Despite it works only from Friday to Sunday (during the weekdays it works as a restaurant), it's always full of visitors.
From the terrace of Panorama opens a wonderful view on the center of Kharkiv.
They take entertainment seriously. It is a great show every weekend with the most popular artists and DJs. The public is also special in Panorama. Guests are a bit older than in other clubs, you won't see underage girls and boys. The price for entrance varies and depends on the program.
2. Entertainment complex Misto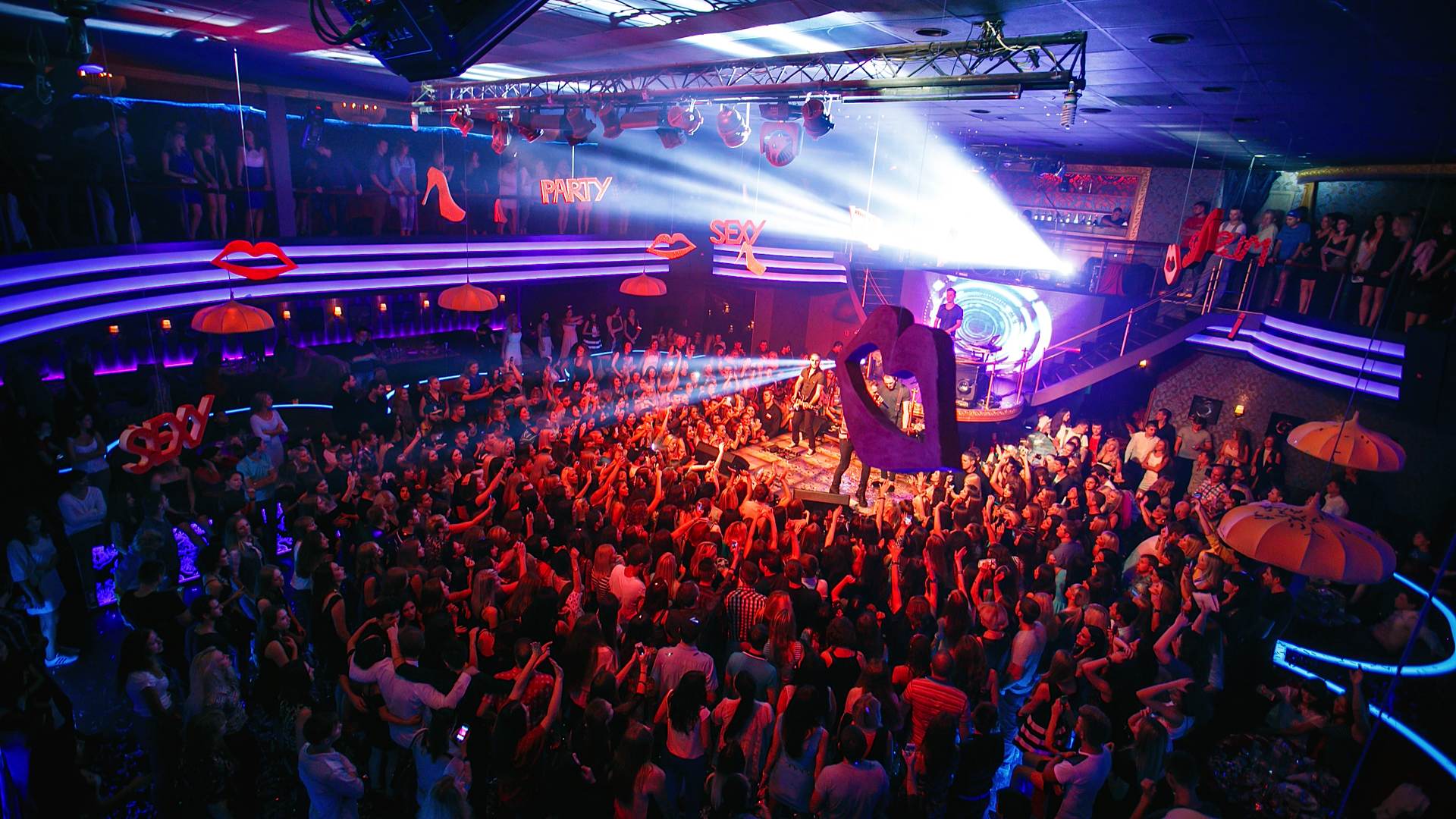 Where: Klochkivska Street 190/A 
"Misto" stands for "city". And it is a real city of entertainment. Bowling, banya (steam bath), casino, disco, night club and karaoke. Theme parties are held from Thursday to Sunday.
Organization of the art process in the club allows not only to hold disco, corporate events and presentations, but also a show, which has no analogues in our city.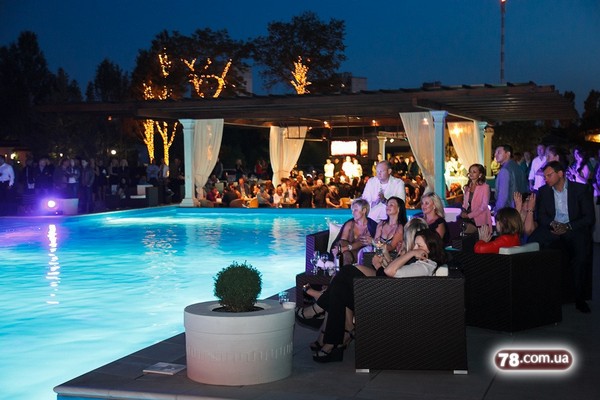 A summer playground of Misto with a swimming pool, even in the hottest day will make you forget all the worries and enjoy the vibrant club life! The price for entrance varies and depends on the program.
3. Nightclub Radmir
Where: Akademika Pavlova Street, 271
Radmir is one of the oldest and most popular clubs in Kharkiv. During its history Radmir visited almost all the stars of CIS and even the foreign performers.
Night club "Radmir" offers its visitors to enjoy the disco zone and music from the best DJs of Kharkiv and Ukraine.
Radmir Club has 5 conceptual institutions sectors: Diskobar, Karaoke bar, Bar Me, the VIP-zone and pre-party bar Opium. It is great to switch between "entertainments".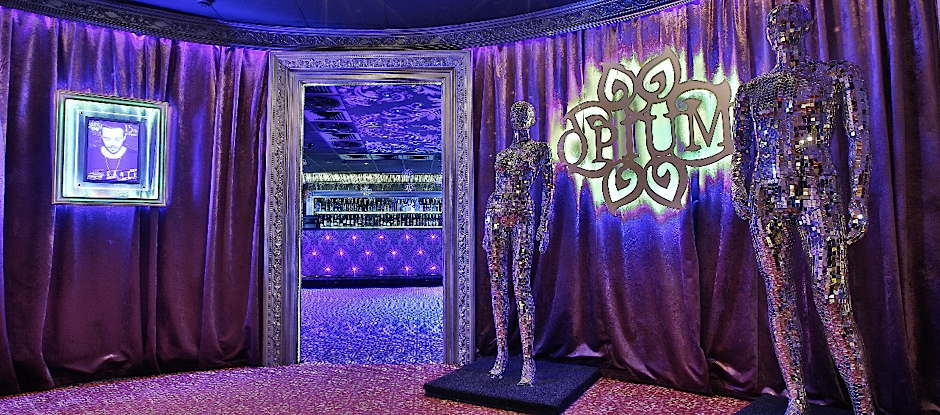 The prices are average, like in most night clubs in Kharkiv. The price for entrance varies and depends on the program.
4. Entertainment complex Arizona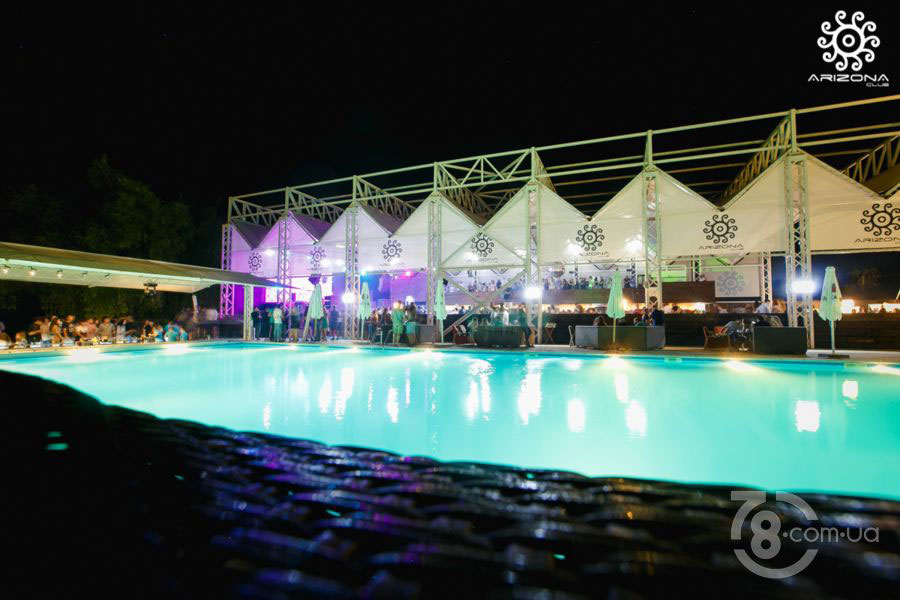 Where: on the riverwalk of Alekseevsky Lugopark
Arizona is the most popular place for summer recreation in Kharkiv.
In the entertainment complex, you can find everything you need for a pleasant summer holiday: two swimming pools, shady canopies and sun loungers, saloon – restaurant, chill-out, bungalows for recreation, a large dance floor and two sports fields, as well as tables for small tennis, massage and free Wi-Fi-zone.
At night there is open air disco, sometimes foam parties and concerts from celebrities.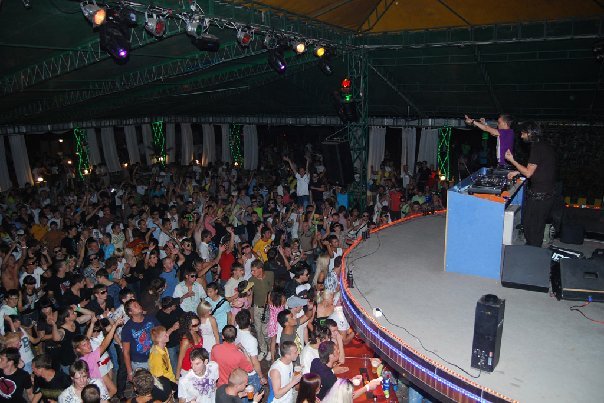 Entrance ticket is 60 UAH. If you came during the day and decided to stay for a disco, you will need to pay additionally.
5. Nightclub Bolero
Where: Yuvilejnyj Avenue, 56
Club Bolero is the founder of the modern elite club culture of the city! Bolero – it's a club on the basis of which it's held a lot of competitions and concerts in our city.
Bright shows and the highest skill level of bartenders will set the pace, and a large dance floor and a spacious club room allows to place a large number of guests. Djs, hosts who would entertain the public with funny contests, comments, etc. Every Thursday they have Disco of the 90′ with old nostalgic songs.  From Friday to Saturday – here are bright parties and exclusive guests.
The price for entrance varies and depends on the program.
Have a good time and partying at night Kharkiv!