On August 12-14, the biggest in Central and Eastern Ukraine Petanque Sloboda Cup tournament will be held in Kharkiv, reports Comments.ua.
The competition will bring together 60 athletes from Kharkiv, Kyiv, Lviv, Uzhgorod, Nezhin, Denmark, Germany, Slovakia, Lithuania and Belarus. Participants will compete for victory in the individual and team standings.
Despite the fact the participants are champions of Ukraine and winners of Europe and representatives of the national teams pre-registration is required to take part.
Where: in the square near the metro station "Zakhysnykiv Ukrainy" (former "Ploshcha Povstania")
When: August 12-14
Time: August 12 (13:00-19:30), August 13-14 (9:30-19:30)
BACKGROUND: Pétanque is a form of boules where the goal is to toss or roll hollow steel balls as close as possible to a small wooden ball called a cochonnet (literally "piglet") or jack, while standing inside a circle with both feet on the ground. The game is normally played on hard dirt or gravel. It can be played in public areas in parks, or in dedicated facilities called boulodromes. Similar games are bocce, bowls and (adapted to ice) curling.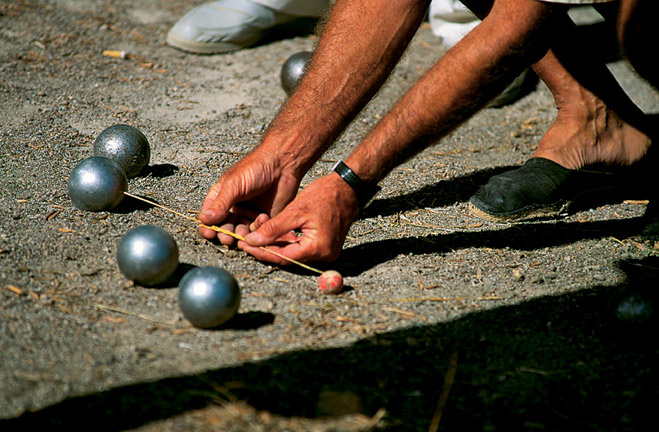 We also recommend you read: Open-air watching of World Cup Dota 2 for Kharkivens, How Kharkivens supported Ukraine for Euro 2016.