The reconstruction of Kharkiv's Freedom Square has quickly become mired in controversy, it has emerged.
Three NGOs – Green Front, Kharkiv Anticorruption Center and Coordination Council of Kharkiv Euromaidan – have issued a directive to the city council's mayor Gennady Kernes  to hold an urgent public hearing into the affair.
In their letter, they assert: "At the end of July 2016, it became known that Kharkiv city council planned to reconstruct Freedom Square before the end of 2016. The contract must be signed from August 15 to 29.
"The contract must be signed from August 15 to 29. Therefore, it remains unclear why reconstruction began August 9."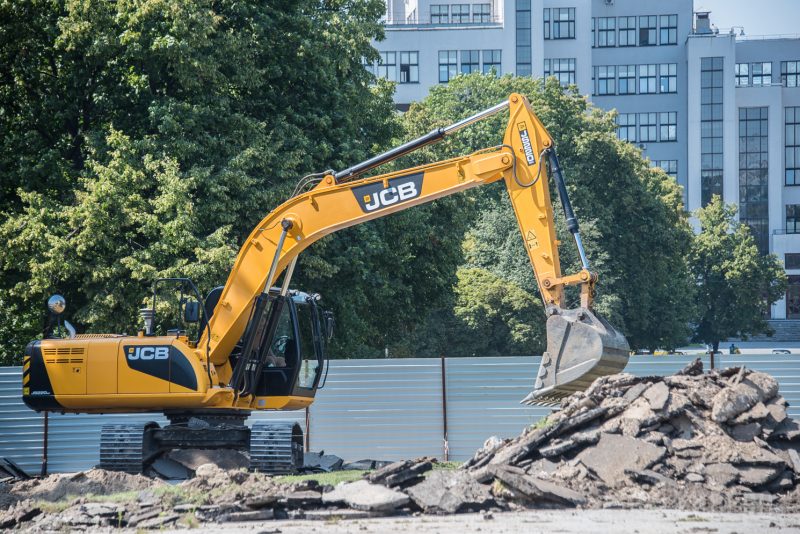 Activists point out the cost of reconstruction – 25 million UAH – as strange compared to the list of planned works. These include dismantling the cover and stairs, felling of trees, pavements (paving, asphalt) and installation of 5 light fixtures with fluorescent lamps.
They said: "In our view, the cost of reconstruction doesn't match the amount of work that is planned."

They want to hear what residents have to say before the radical changes get underway. They have asked the council:
Stop reconstruction and take away construction equipment;
Taking into account the works against the expected costs of the work;
Announce a new procurement procedure;
Conduct public discussion on the park's reconstruction;
Provide the project of reconstruction;
Provide estimate documentation of reconstruction.
We also recommend you read Shevchenko Park to be redeveloped and Activists developed a project for the reconstruction of the Savkin Yar.