Experts from Ukrinform (UA) have prepared an infographic with brief data on the first year of the new police in Ukraine.
July 4, 2015, new patrol police took the oath. The first city was Kyiv. Lviv became the second Ukrainian city which earned a new patrol police. Odessa was third. Kharkiv patrol police (800 people) took the oath on September 26, 2015, at Liberty Square.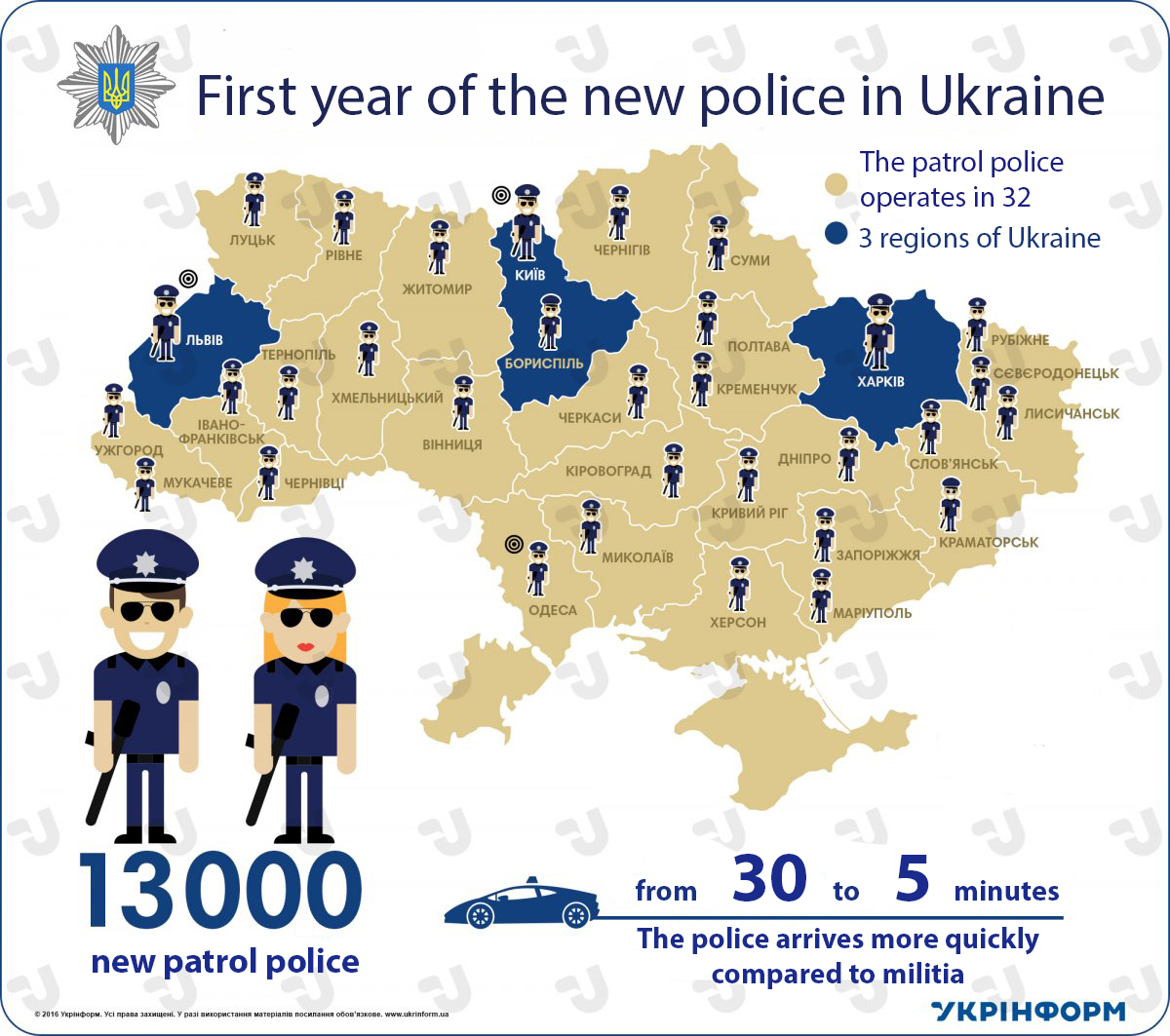 BACKGROUND: Patrol Police is a division of the National Police of Ukraine, which provides day and night patrolling of city streets, as well as the first to respond to the calls to 102. It ensures public order and safety, protection of citizens' rights and road safety.
We also recommend you read: Kharkiv police crashed 28 official cars, Cycling police officers start in Kharkiv, Kharkiv cyber police took an oath.