Four Kharkiv plants are among ten enterprises which the government will provide state guarantees for loans, announced Secretary of the Verkhovna Rada committee on National Security and Defence, Ivan Vinnik, Replyua informs (RU).
SE Kharkiv Morozov Machine Building Design Bureau received state guarantees for 1.35 million UAH for the production of 60 BTR-4E, Kharkiv Armoured Plant – 550 million UAH for repair of 94 tanks T-64 and 10 tanks T-80; Kharkiv plant of special machines – 59 million UAH for repair of cars Ural and Kamaz, and Kharkiv Automobile Plant – 23m UAH for repair of MAZ and MTLB.
"Kharkiv, as a region, has received the largest part of the state guarantees – nearly 2 billion UAH, which will be converted through loans in working capital of enterprises," said Vinnik.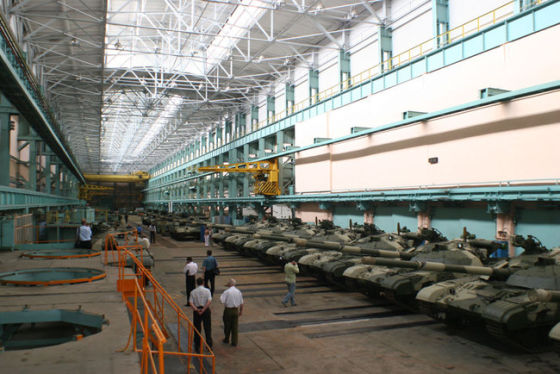 He explained that the scheme provides loans under the state guarantees in state-owned banks.
"Ten companies of "Ukroboronprom" under the state guarantees will be able to get government loans. Thus, they will be able to finance its working capital, operating activities, will execute the orders for the Ministry of Defense, for which ministry will pay in the first quarter of 2018. Thus it will supply with deferred payment. Percentage on these loans will be covered by the budget of Ukraine, the credits will be involved in state-owned banks," said Vinnick.
Feel free to check our recent posts Kharkiv will become the foothold of Ukroboronprom and Plant readies tanks' release for export.