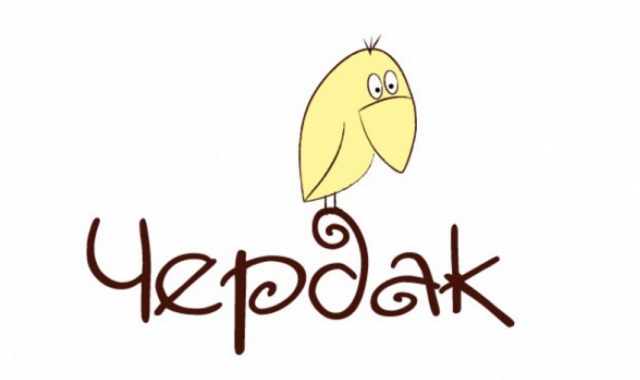 Time. 12:00-16:00.
Price. 49 UAH.
Menu. The restaurant offers different lunch menu every day. All the dishes are like homemade, not restaurant-type. Therefore, for comparison, we ordered two dishes (half portion) from the main menu.
We have chosen had no choice:
Lunch: beetroot salad + chicken broth + rice with cutlet + uzvar
Dishes from the main menu: Variation of Greek salad (150 g – 46 UAH) + chicken fillet in a mild sauce of cheese and spinach (250 g – 57 UAH)
Beetroot salad with nuts and garlic has a "special" taste, so fits only those who eat smth like that. Others (like us) may find it weird or even hideous. That might a huge failure!
Chicken broth soup was the only good meal, very dietary though. Speaking about the main course, we need to mention that rice lacked everything, including oil or salt, while two cutlets were tasty and big, but mom cooks them better. Uzvar was sweet and cool. We enjoyed it.
It was a genius idea to order some alternative meals.  Meat with cheese sauce from the main menu was divinely delicious! The spinach and mushrooms brought special flavour, and the meat just melted in mouth. Very pleased with the Variation of Greek salad, because we ordered half portions (150 g), but it was big and delicious full serving =)
Service. The waiter was attentive, nice and very friendly. He knew the menu well, took away the dirty dishes on time.
Interior. The café has only one small basement room (don't know why it's called "attic" then). It contains a huge number of cute small details. There were unusual lamps, paintings and real noisy parrot in a cage! This place has surprising interior. The facade meets you with beautiful graffiti with a bird.
Location. Centre. Sumska Street, 92.
Type of cuisine. European, Ukrainian.
Music. Pop-remixes, lounge.
English menu. ✗
English-speaking staff. ✗
Parking. ✗
Free Wi-Fi. ✓
Smoking. Seems that they hate smokers here. Forbidden inside, allowed only on the street, near the bird =).
Payment. Cash and credit cards cards (Mastercard, Visa).
Summary. We definitely do not recommend the business lunch here as it is tasteless and uninteresting, though not expensive. However, you may find good lunches for less money. Better to try dishes from the main menu! Even the half portion was large, tasty and very hearty. If you do not want to eat, you should go to this café, just to see its atmosphere and interior details!