The situation in the sphere of security in the region and possible areas of cooperation were discussed at a meeting of Deputy Chairman of Kharkiv Regional State Administration (KRSA) Michail Chernyak with a delegation of the US Peace Corps in Ukraine, Status Quo reports (RU).
"Our Western partners have seen that the situation in the Kharkiv region is stable. Now we actively develop cooperation with international organizations such as UNICEF and USAID," said Chernyak.
He noted there are all possibilities in the region to continue cooperation with the Peace Corps.
Director of the US Peace Corps in Ukraine Denny Robertson noticed that even now, when the volunteers of the organization are not in the region, opportunities for cooperation are preserved.
Regional officer on corps security Jason Kane said that when the Peace Corps leaves the region because of the security threat, before returning volunteers it needs to assess the situation.
"We examine how effectively volunteers can integrate into your community, in your family, how positively they will be perceived by Kharkivens," Kane explained.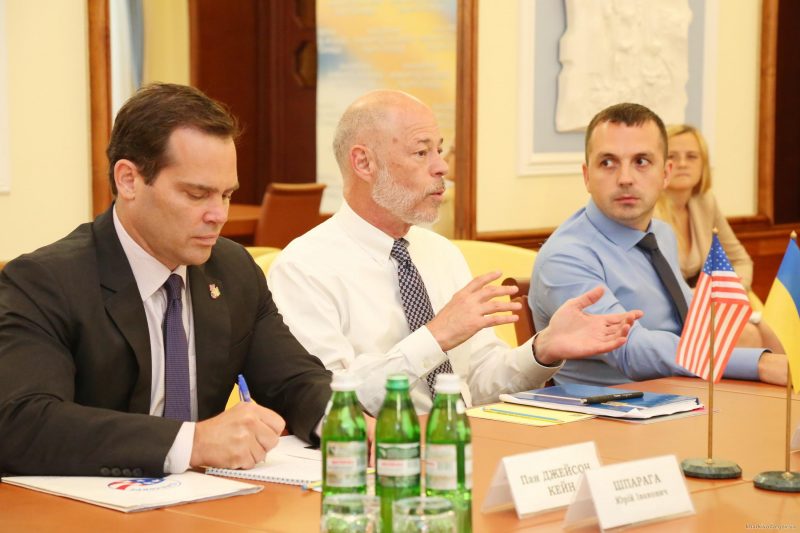 During the visit the delegation of the US Peace Corps in Ukraine will hold a meeting with the leadership of the Chief of the National Police Office of Ukraine in Kharkiv region.
BACKGROUND: Peace Corps – US government agency whose mission is officially stated as the strengthening of peace and friendship between the peoples of the world. Volunteers of the organization left the Kharkiv region in 2014. Now Peace Corps implements a number of projects in Ukraine: teaching of English, programs aimed at the development of youth and communities.