Water in Kharkiv reservoirs is suitable for swimming, although some of them have exceeded standards on sanitary and microbiological parameters.
Head of Kharkiv regional laboratory center of State sanitary and epidemiological service of Ukraine Vladimir Chegodaykin informed about this at a meeting of City Commission on technogenic and ecological safety and emergency situations on July 19.
He noted that in the water there is a slight excess of the sanitary standard of iron content, but there are no dangerous diseases in the Kharkiv waters.
On the territory of Kharkiv, it is equipped with six recreational areas for the rest of the townspeople. These are beaches located in Alexeyevska, Zhuravlevka, Octobrsky hydropark, Osnovyansky, Bezlyudovka and Petrenkovsky reservoirs.
At the beginning of the summer season the areas of recreation were examined. Then, sanitary passports were granted only to Zhuravlevka and Bezlyudovka reservoir.
Also, the Civil Protection Department Head, Alexander Pushkarev said that it is necessary to increase the number of rescuers, as the number of beachgoers significantly increased.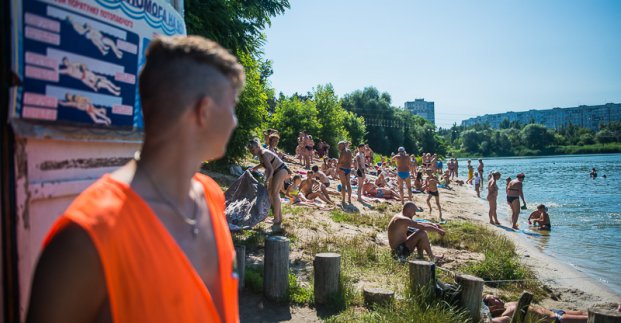 "If last year 600-800 people a day rested at Zhuravlevka, now are about 3,000. The same situation on Alexeyevka and Osnovyansky reservoirs," noticed Pushkarev.
Now it is organized seven posts, where 42 rescuers are on duty.
We also recommend you read Activists call Kharkivens to relax for free on Bezlyudovka beach, 300-metre water slide set for Kharkiv and Fun water games with Water Hill.