A total of 95 trees and more than 350 large branches fell in yards, parks, squares, along the transport routes of Kharkiv as a result of disaster on July 18.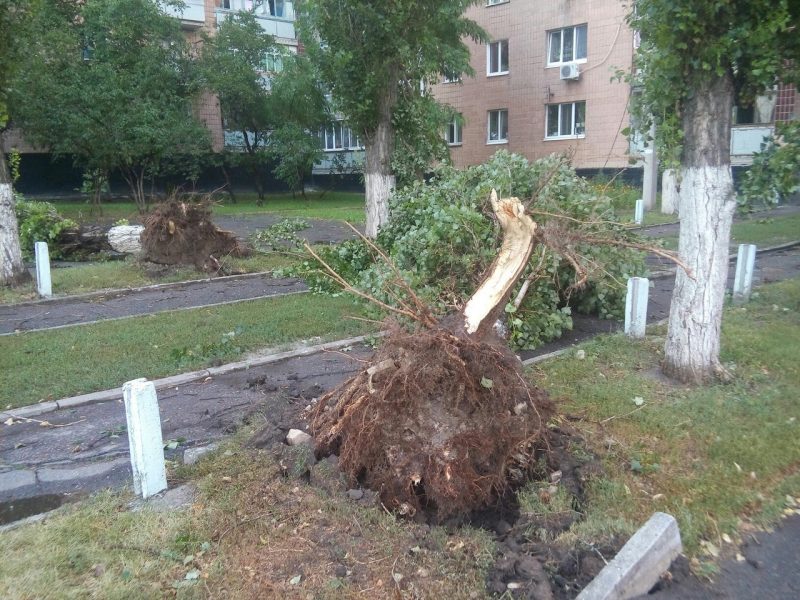 The hurricane lasted only a few minutes, but it managed to destroy half of the city.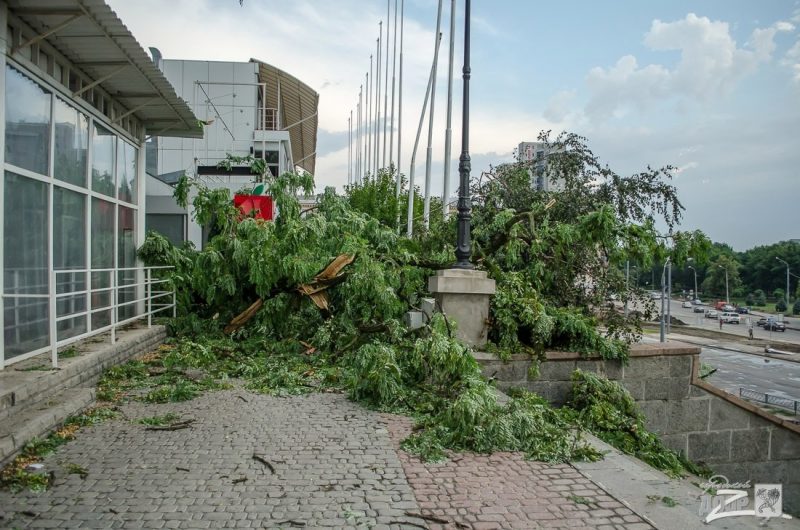 According to the press service of the Main Department of State Emergency Service (SES) of Ukraine in the Kharkiv region, as a result of bad weather it is de-energized 15 settlements in five districts of the region, as well as 60 private houses and four high-rise buildings, reports Mediaport.
Eyewitnesses posted on the Internet photos of the effects of bad weather: the roof of the building located at the Pavlovska Square blew off, on Klochkovska Street fell billboards, and near a shopping mall on Alekseyevka was destroyed a roof of the bus stop.
Wind gusts reached 15 meters per second. From the hail of the size of a pea, people were hiding under the trees.
According to the press service of the City Council, as a result of heavy rain and wind were de-energized Octiabrska, Plekhanivska, Aeroflotska and Novobavarska electrical substations. Because of damage to electric cables delayed the movement of trams in Saltovka. Now transport is operating normally.
Consequences of hurricane eliminated 5 pieces of equipment and 18 personnel of the SES performed work on clearing the carriageway, sidewalks and the release of 4 cars from fallen trees.
According to SES, in Zolochiv district a lightning killed a man, another man from Derhachi district was affected,- a tree fell on him.
According to the forecast of the Kharkiv Regional Center of Hydrometeorology, on July 19 for Kharkiv waits rainfall, temperature at night – 23-25 degrees, in the afternoon – 26-28 degrees above zero.
Follow us on Facebook and Vkontakte.