A team from a Kharkiv university have turned to crowdfund a special project after the Education Ministry turned down their grant appeal.
The Kharkiv National Automobile and Highway University (KNAHU) team wants to participate in the Shell Eco Marathon-2016, which took place June 30-July 2 in London, said Alexander Chernyshev on his Facebook page.
According to him, the team did not have enough money to deliver its specially-made car to the UK. "The team turned to crowd funding and in less than 20 days the project collected the target of 50,000 UAH from 146 sponsors," said Chernyshov.
According to him, the team is grateful to Kharkiven Kiril Shumeyko who hired a minibus and drove the Kharkiv eco car to Calais, in France for the price of fuel. "We are also grateful to the team MADI that found the car, road tractor and driver and transported HADI-34 in London to the venue of the competition," said Chernyshov.
The team leader noted that, given the importance of energy efficiency topics for the country, as well as a high level of competitions, they had asked the assistance of the Ministry of Education and Science, which oversees the university. "On June 29, we received a written response that the ministry won't allocate money for the trip," stressed Chernyshov.
BACKGROUND: HADI-34 is recognized as the most energy-efficient vehicle in Ukraine and submitted to the Ukrainian Book of Records. The car can travel 575 km on one liter of fuel. Kharkiv team is the only one that represents Ukraine at the competition.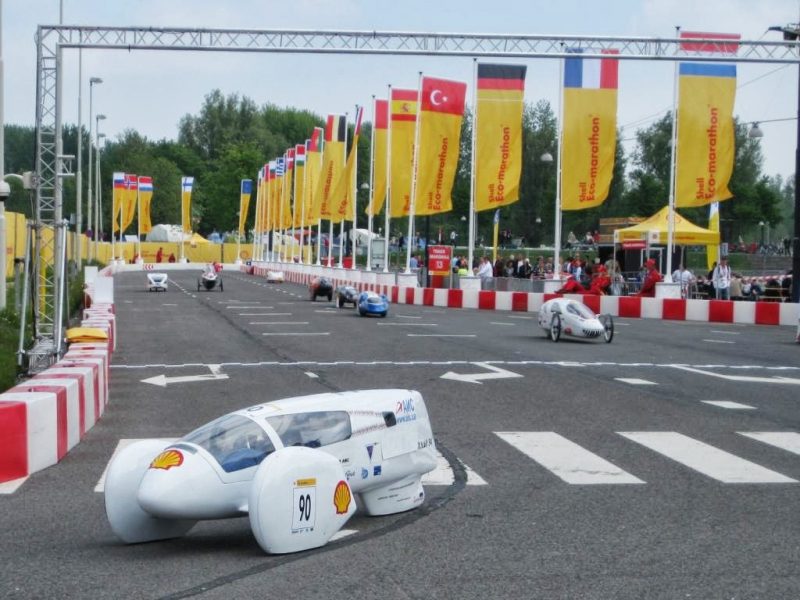 Follow us on Facebook and Vkontakte.