Social project "Bicycle Parking" was launched in the spring of 2016 in Kharkiv.
The purpose is to develop a bicycle structure in the city, ensuring safe movement of cyclists, informs Status Quo (RU).
According to the organizers, the project involves over 100 universal modules for organizing street bicycle parking in city parks, courtyards, near cafes and other public places, where cyclists have a need to leave their vehicles.
"In our city there is a large flow of cyclists, but the infrastructure is in an embryonic stage of development. In general, in order to fasten the bicycles, people use places which are not designed for this – railings, swings for children, trees. It is unsafe, uncomfortable and unaesthetic. We have taken the initiative in solving this problem and want to build cycling in Ukraine," said project coordinator Maxim Ivanov.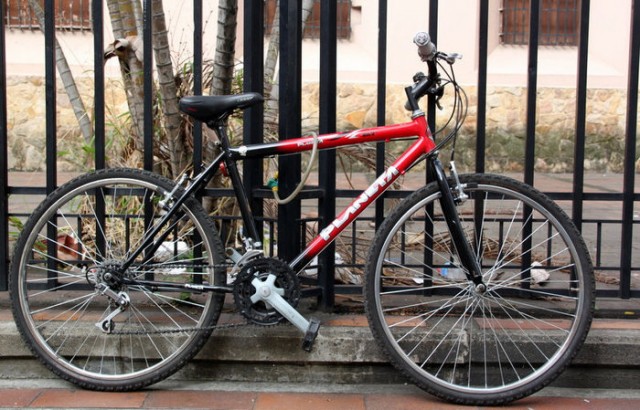 Within a few months, it's already installed 17 parking lots. Installation of other lots will continue throughout the summer and autumn. Also, the organizers plan to expand the geography of the project to the whole of Ukraine.
We also recommend you read European standard bicycle paths for city, A bicycle promotion was held in Kharkiv, Biking 8 countries for Euro-2016 and Bike Day: how was it?