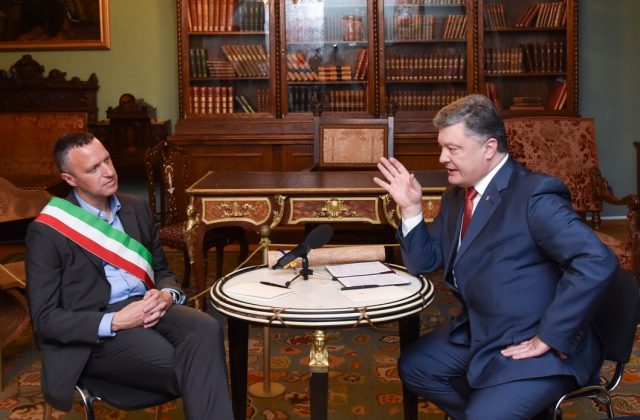 The Mayor of Verona has thrown open the doors of his citys museums to Ukrainians for free.
Flavio Tosi's gesture came as he thanked Ukraine President Petro Poroshenko for help in rescuing the masterpieces stolen from the city museum of Verona, informs the official website of the President (EN).
He granted honorary citizenship of Verona to the President of Ukraine and invited him to visit this Italian city at his convenience.
The officials met at the opening of the Rescued Treasures of Italy exhibition in the National Museum of Western and Oriental Art, in Kyiv.
The exhibition represents 17 paintings from the Castelvecchio Museum in Verona found by Ukrainian law enforcers and border guards.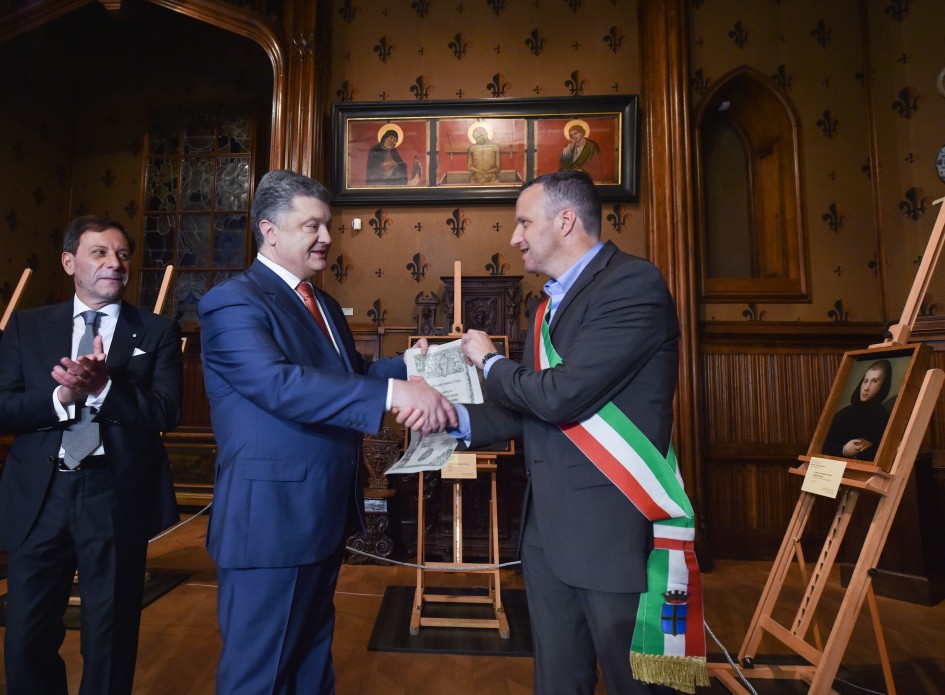 These are unique cultural values – masterpieces by Rubens, Pisanello, Tintoretto, Bellini, Mantegna, Caroto and other famous artists.
The Head of State also expressed gratitude for the decision to give a free access to the museums of Verona for Ukrainians. "It is a great gesture. It means that Ukrainians will feel like home in Verona," Petro Poroshenko said and promised that the visit of the Mayor of Verona to Kyiv would impress him.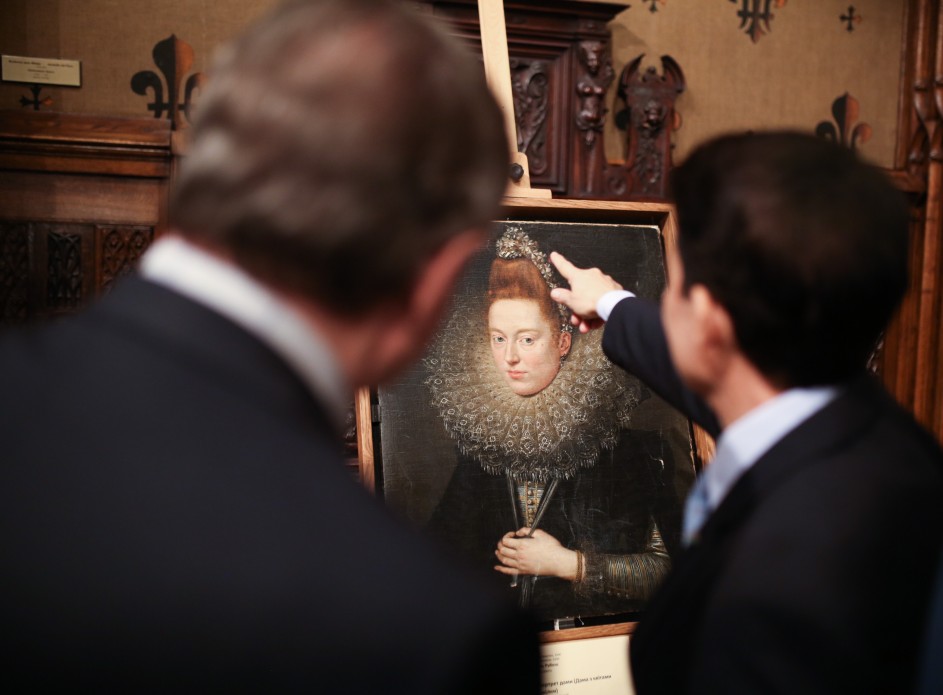 "I am happy that the Ukrainian community will have an opportunity to see these great pieces of art today," Petro Poroshenko said.
Flavio Tosi also expressed his admiration and support for the actions of President Poroshenko in the European integration policy.
BACKGROUND: Seventeen stolen paintings, valued at more than 16 million Euros, have been seized in a joint operation close to the Ukraine-Moldova border. The paintings were originally stolen last year, November 11, from the Museo Civico di Castelvecchio in Verona, Italy.