An international competition – BESTCookFESTJunior-2016 – for juniors was held in Chernivtsi, reports Kharkiv Regional State Administration press service.
Participants were young professional confectioners from Ukraine, Serbia, Israel, Turkey and Azerbaijan.
The team of Kharkiv Trade and Economic College of the Kyiv National Trade and Economic University (KNTEU) headed by the Director Lyudmila Radchenko represented Kharkiv.
Titled chefs and confectioners from Poland, Israel, Serbia, Croatia, Iceland, Albania, Turkey and India evaluated the finished works.
The judging panel was headed by the President of the Board of Directors of the Association Taste of Peace Jerusalem and a member of the Chefs Association of Israel Sarkis Yakubian.
"The championship competitions chefs and pastry chefs showed their skills, competed with foreign colleagues, received new knowledge and experience, and communicated with international stars of the culinary and confectionary art," said the college.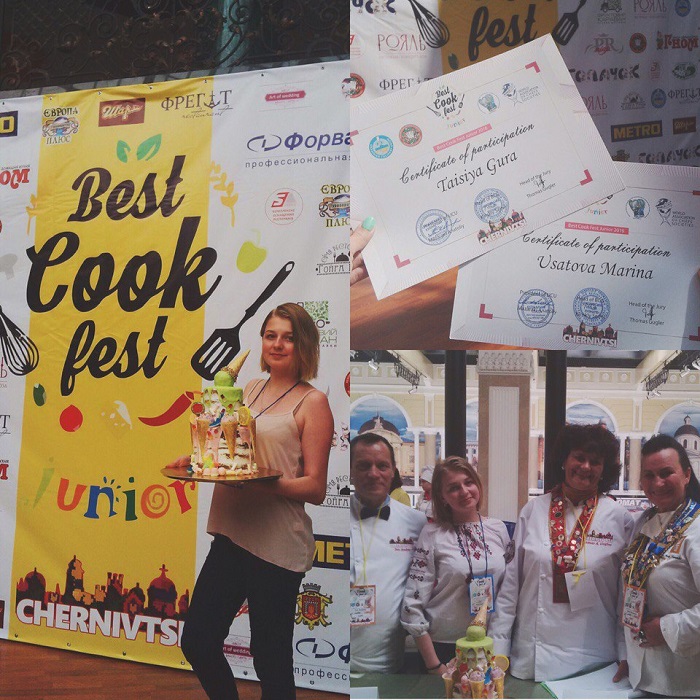 The Kharkiv team took part in all the categories of the competitions and were awarded 12 medals: two gold, eight silver and two bronze.
The Kharkiv team also won the Grand Prix award.
Feel free to check our recent posts on topics Kharkiv Metropoliten wins international award and Kharkiv volunteer receives award in Washington.