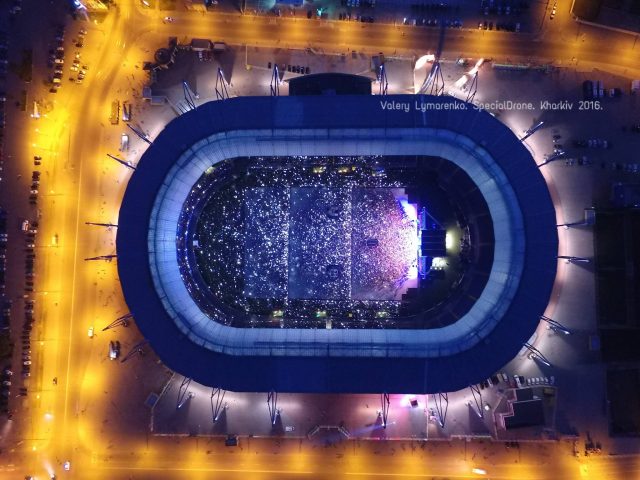 TheKharkivTimes editorial staff attended the concert of Ukrainian group Okean Elzy as part of the World Tour at Kharkiv's Metalist stadium.
The concert began an hour later than scheduled and lasted more than 3 hours. Musicians performed 30 songs and three times went for encores. The group performed old hits as well as songs from their new album Bez Mezh (Without limits).
The leader of Ukrainian rock band Svyatoslav Vakarchuk dedicated the song Everest to Nadezhda Savchenko, who returned from imprisonment from Russia recently.
"I rarely write letters. I was not sure that the person to whom I am writing, would read it. But I really wanted to write these words before they will be heard by others" explained the singer.
(Video by 1989MsElza)
Nadezhda Savchenko and her sister Vera attended the concert.
Another song was dedicated to Kuzma Skryabin (Ukrainian singer, who died in 2015). More than 50,000 lights were lit under the words: "Someone flys to the sky, and someone stays."
Дякуємо, Харків! Ви сьогодні були неймовірні!#WorldTourOE #безмеж pic.twitter.com/4S4EIDRnoC

— Океан Ельзи (@okeanelzy) June 4, 2016
(Thank Kharkiv! You were incredible today!)
"Ocean of the fans," raged and sang songs with the band.
Харківський океан бушує! pic.twitter.com/3AOoGaYEee

— Svyatoslav Vakarchuk (@s_vakarchuk) June 5, 2016
In addition, in the network appeared photos of the concert with a bird's-eye view.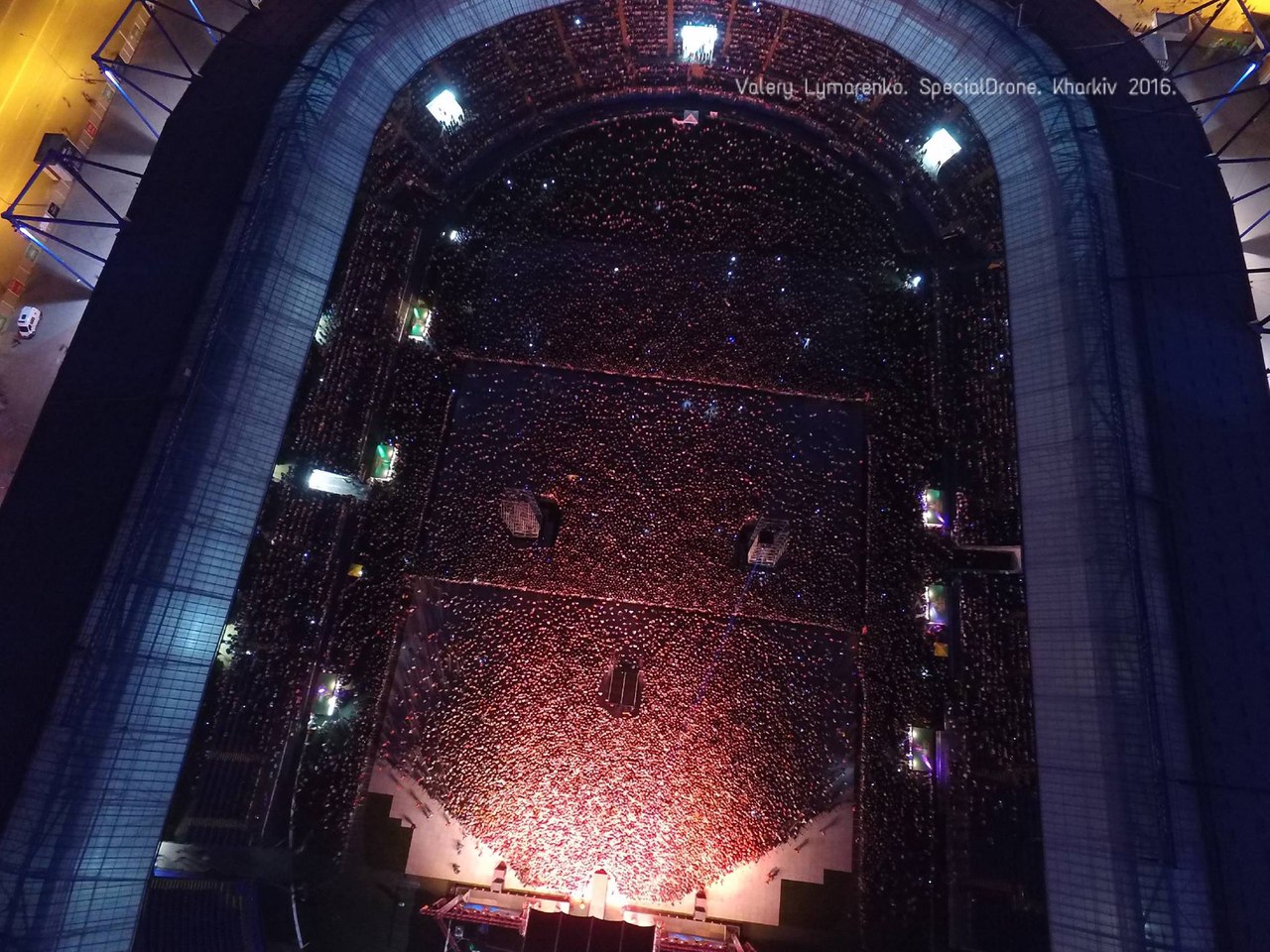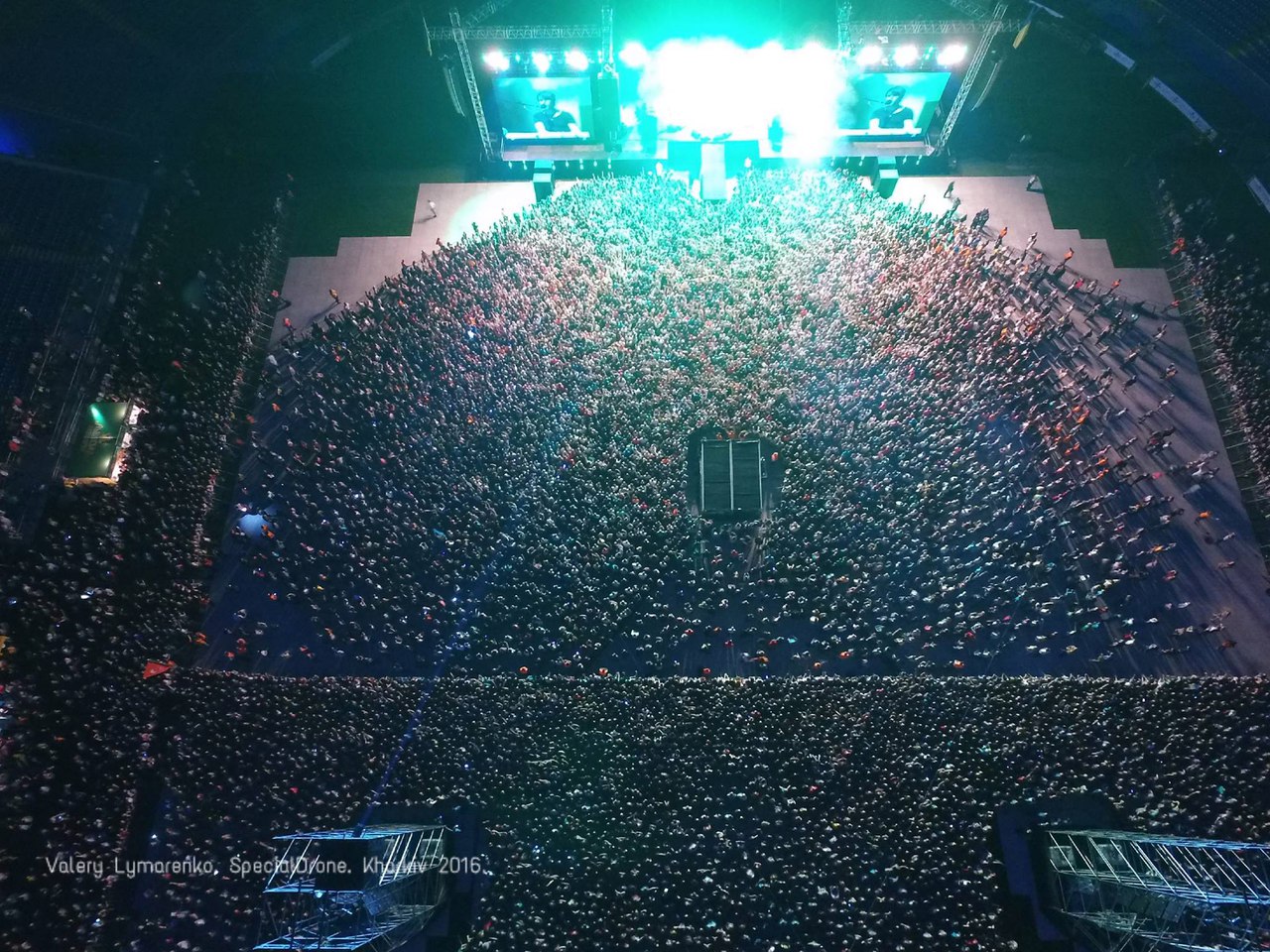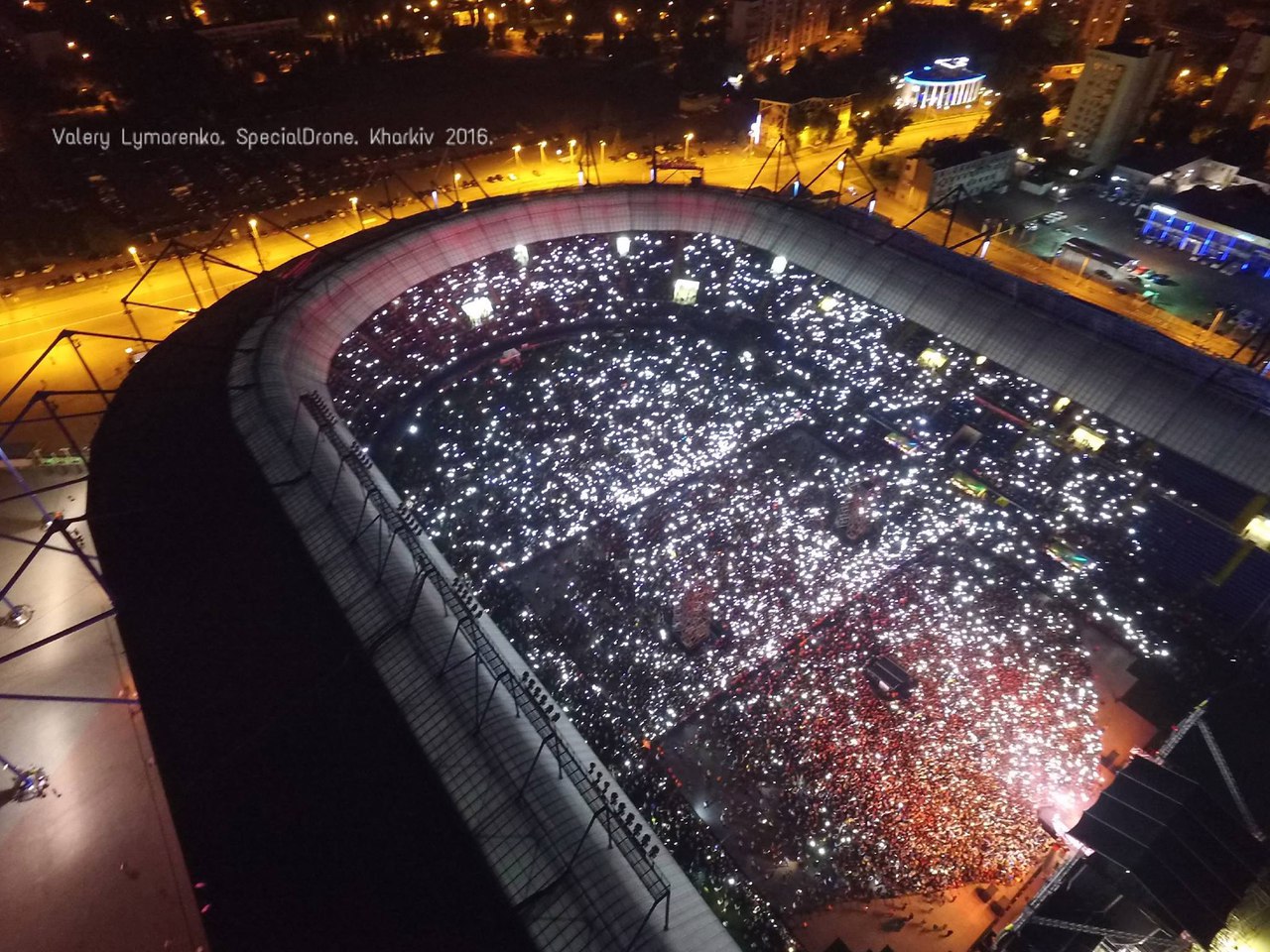 Photos by Valery Lymarenko
After Kharkiv Okean Elzy will perform in Sumy (June 8), Lviv (June 11), Kyiv (June 18) and Odessa (June 25). The band's tour will also take in Europe, North America and the Middle East.
We also recommend you read: KNURE student wins national vocal show, Kharkiv musicians to give concerts in Western Ukraine and American girl trio rock Kharkiv's Fabrika.space.