June 1 about 3,000 children lined up in huge letters "Children of Kharkiv for peace!" at Freedom Square.
Social action with a dance flash mob was dedicated to the International Children's Day, reports the press service of the City Council (RU).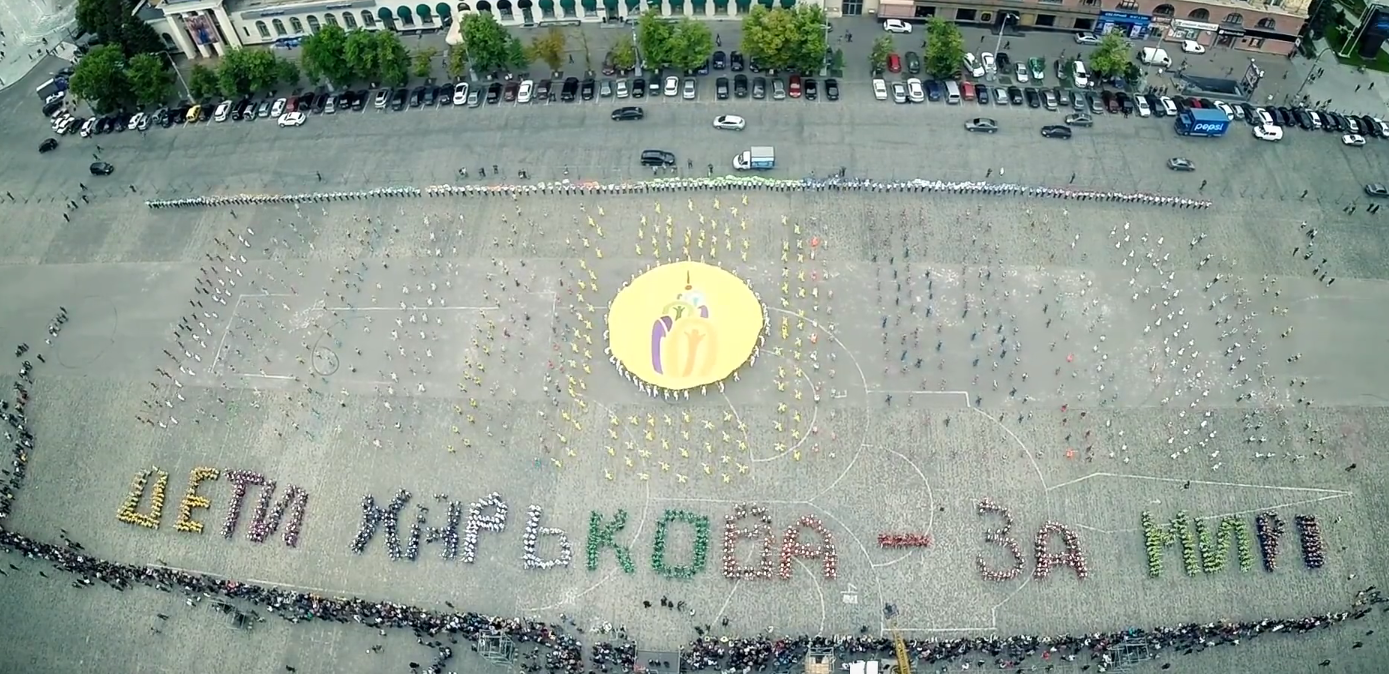 After the flashmob, students from all areas of the city launched a tape of the world. It was created from images of children, the total length of which was 250 m.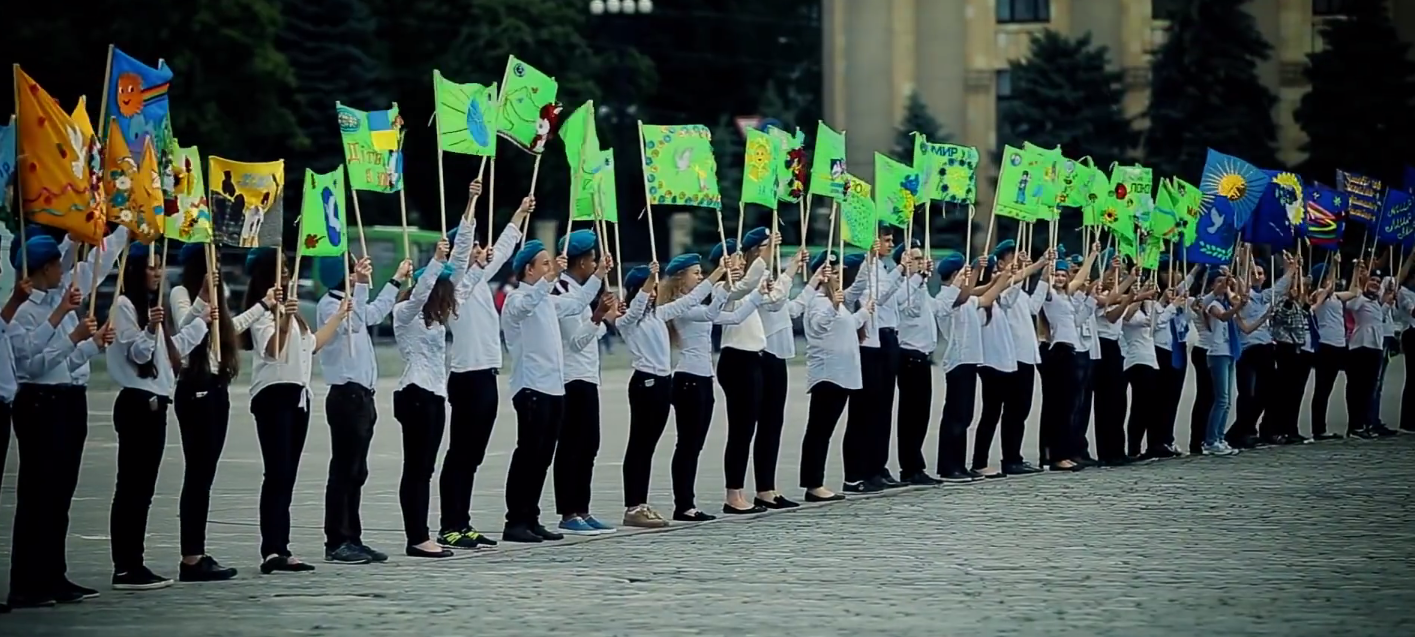 And also, everyone could draw a chalk on Freedom Square contours of their hands, so as to say "No" to war.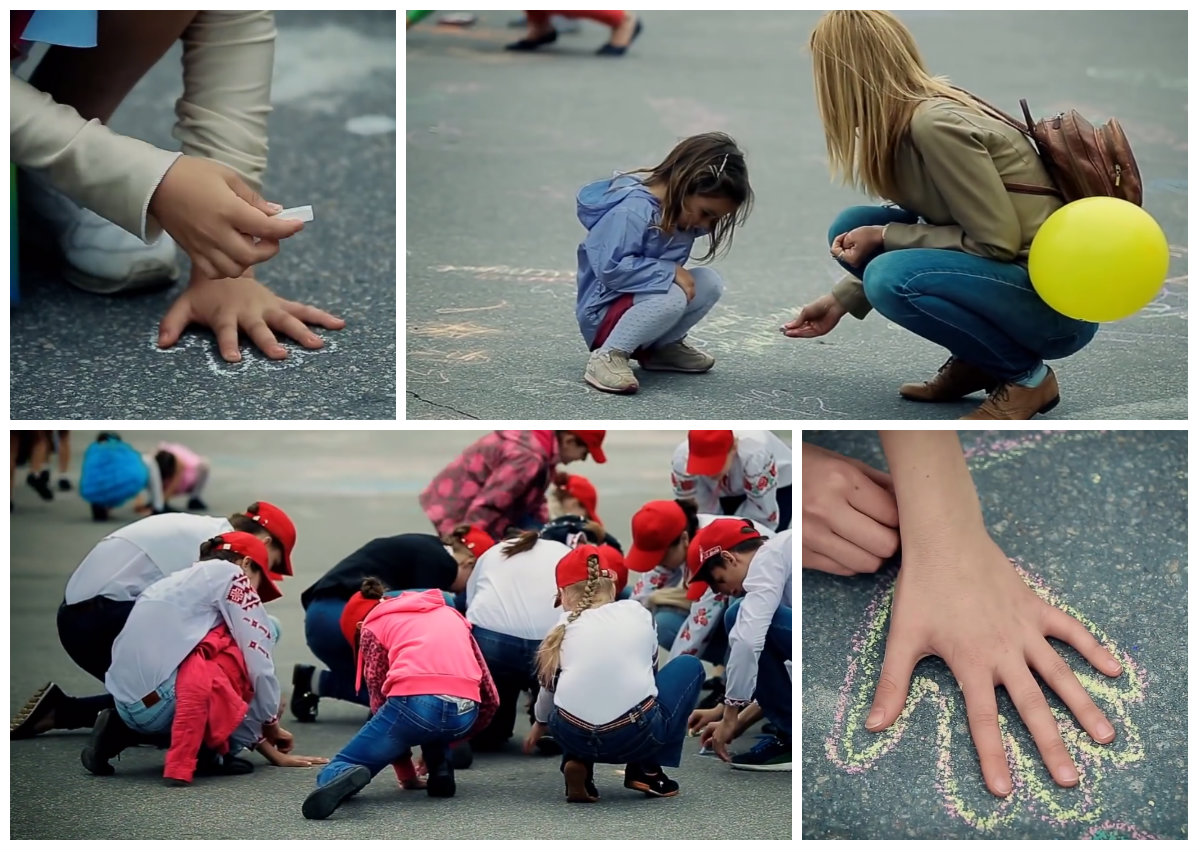 In addition, on May 30, 2016, an exhibition of children's drawings "Children for peace in Ukraine" was carried out at Sumska street in Kharkiv City.
We also recommend you read: Children from Kharkiv set a record, Children to study foreign languages at Kharkiv summer camps, "Flying House" planned for "nowhere" children.